Civics education matters now more than ever.
iThrive Sim's suite of role-playing simulation games meet the moment, providing relevant game-based learning experiences that make media literacy, history, and civics education come alive in high school social studies and humanities classrooms.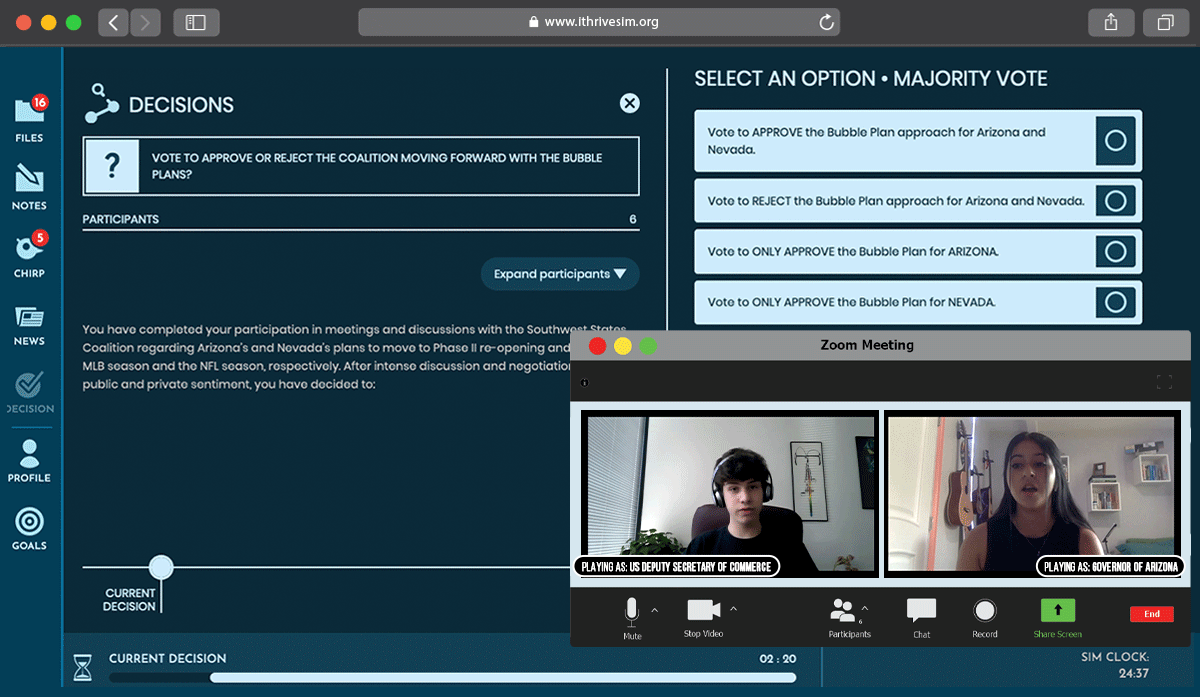 Our take on civics education embraces a unique learn by doing approach that enlists the power of play. 
Using the proprietary iThrive Sim platform, developed in partnership with the creators of the award-winning Situation Room Experience, play and tech merge to create an immersive civics education experience that invites students to:

Make arguments using sources and data, and experience and evaluate consequences to their decisions

Lead their own focused group discussions and debates on constitutional issues
iThrive Sim is a 2021 EdTech Cool Tool Award in the categories of Games for Learning/Simulation Solution and New Products and Services.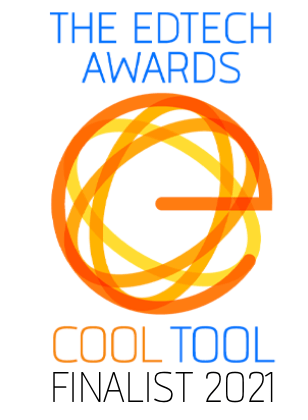 iThrive Sim scenarios live on a

web-based, device agnostic platform

.

iThrive Sim scenarios can be used in

any educational space (in-person, hybrid, or virtual) or home

with access to WiFi and a 1:1 device such as a laptop, tablet, or mobile phone.

The dynamic tech in the iThrive Sim platform enables a one-of-a-kind civics education experience where students

access, evaluate, create, and use content

.

iThrive Sim scenarios are rich with content that hits

core social studies and social-emotional learning standards

.
Pair iThrive Sim scenarios with expertly crafted social studies lessons plans and social-emotional learning activities. 
Each iThrive Sim scenario is accompanied by facilitator guides, SEL activities, and social studies lesson plans. Each resource has been expertly created to support meaningful civics education in high school classrooms. Learn more about each iThrive Sim scenario and how to bring it to your students:
Help us keep iThrive Sim free for public schools.

Join us in our commitment to civics education by making a donation today.
Want to sponsor a classroom? Contact us for sponsorship opportunities.