Games are microcosms of the real world, making

play

and

design

a springboard for

possibility
. The
Game Design Studio Toolkit
supports teens in using game design to lead systems change, engaging teens in individual and collective reflection and action as they create their own games.
Merging
social and emotional learning (SEL)
,
design thinking
, and
social justice
, the toolkit contains 50+ activities that help teens explore the societal issues they face or witness and think collaboratively and creatively about how to respond to them. Download the Game Design Studio Toolkit today to bring it to the teens in your school, out-of-school program, museum, library, or summer camp!
The
Game Design Studio Toolkit
supports teens in understanding themselves and the world around them, challenging assumptions, redefining problems, and creating innovative solutions. Each activity fits into at least
one SEL competence
and
one design thinking stage
, supporting skill-building in areas necessary for individual and collective well-being.
WHAT'S INSIDE THE
GAME DESIGN STUDIO TOOLKIT?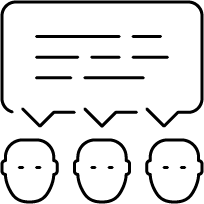 Tips for designing with youth that help set the scene for co-creation, sharing, and belonging
Guiding principles that support the development of games that center equity

We see the
Game Design Studio Toolkit
as a living document that can expand and shift with the times and contexts in which it is being used. Share your experiences using it by emailing us at
contact@ithrivegames.org
.
The Game Design Studio Toolkit is a collaboration of iThrive Games Foundation and EdTogether, made possible by generous support from the William T. Grant Foundation and the DN Batten Foundation. 
The Toolkit would not be possible without partnerships from the Boys & Girls Club of Fitchburg and Leominster, MA; Barb Chamberlin and the Games Learning Lab at New Mexico State University; Matthew Farber, Mia Williams, and The Creativity Lab at the University of Northern Colorado; Stronger Together in Marietta, GA; Madison Park Technical Vocational High School in Boston, MA; Urban Assembly in NYC; Transition HOPE in Boston, MA. Susan X Jane, Tabia Batts, Jamal Hamilton, and Lora Henderson also made important contributions to the Toolkit.

This work is licensed under a Creative Commons Attribution-NonCommercial-ShareAlike 4.0 International License.