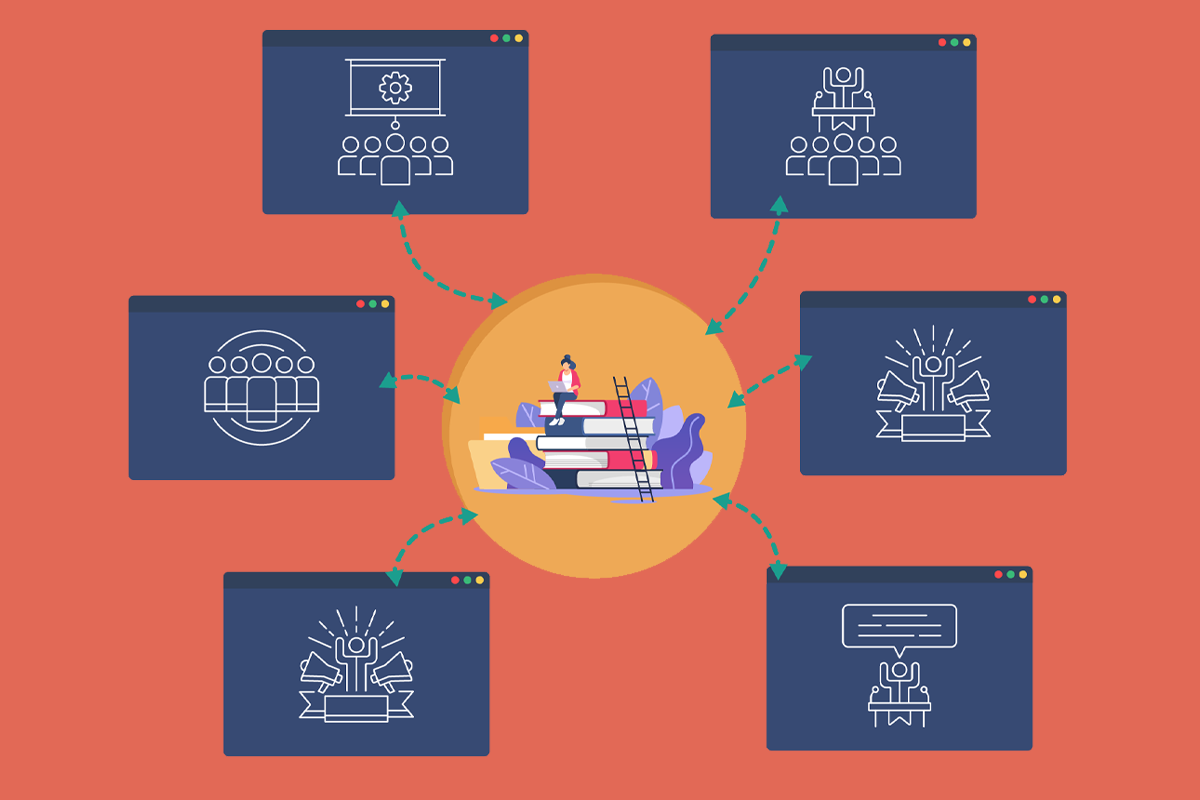 Category:
Civics and Gameplay: What Teens Say About iThrive Sim: Lives in Balance
This Spring, high school students in Los Angeles playtested iThrive Sim: Lives in Balance, a role-playing simulation that combines tech, social-emotional learning and civics through immersive gameplay. Here's what they shared.
This Spring, over 60 students from the Los Angeles area playtested iThrive Sim — a robust web-based digital platform, created in partnership with the makers of the Situation Room Experience, that supports role-playing simulations as a powerful learning approach for civics. The students played the Lives in Balance scenario, which was created in response to the COVID-19 pandemic. The scenario focuses on the constitutional issue of federalism using a pandemic as a backdrop.
In both pilot rounds, students said that they found Lives in Balance to not only be fun and engaging, but also educational and thought-provoking. They shared that gameplay allowed them to think from different perspectives, participate in governmental decision-making processes, learn more about civics and engage in critical thinking-specifically about the impact of their decisions.
When asked what they'd tell their parents about participating in civics-based scenario, students offered the following perspectives:
"I got the chance to stand as someone who is important in the decision-making process for a national crisis. It was fun and I would definitely do it again."

"It's an educational game that showed me different perspectives on the topic and expands one's ability to reason and debate an idea."

"It was really beneficial and a great way to learn more about the government and how it functions/makes decisions."

"It was a fun experience working as a team."

"...it prepares students for real-life situations/issues."
The main highlight of the experience for students was how interpersonal it was—many commented how much they enjoyed the discussions and debates with their peers in different roles. In this era of distance learning, interpersonal is key, as that's the component of education that was drastically reduced when school moved from the classroom into an online context.
With regard to learning outcomes, students in the first pilot focused on two: gaining new knowledge and critical thinking skills. Knowledge-based outcomes included how government and politics work, the nuances of civics-based concepts and the complexity of a pandemic. Critical thinking skills included being able to clearly state and advocate for one's opinion, understanding the process of decision-making, and learning how to prioritize different goals and work together towards a common goal.
Students in the second pilot homed in on what they learned about decision-making processes and how to navigate different perspectives. They described the difficulty of contending with making decisions because of their impact on the constituents and struggled with not knowing what kind of outcomes they would lead to. Additionally, students described how taking on the role of those in government helped them view civics-related issues from a different perspective, and to wrestle with the power of their positions.
At iThrive, we see playtesting as an element of co-design with teens. We invited the students to also describe any challenges they felt during gameplay so we could use that information to iterate improvements to the game. Some students described a desire for more time to read the materials and information in order to come to a more informed decision. Others enjoyed the time limit of the game, as this required them to come to a decision faster, rather than continuing to debate. Many students found the continuous pop-ups and files to be useful, as they provided them with new information, but some suggested the information should flow at a slower pace. This feedback guided modifications to the content and the gameplay experience. 
At the completion of gameplay, almost every student said they would recommend or highly recommend the game, as a tool for connection, fun and civics education. Teachers offered feedback such as, "It's exactly what we need in classrooms, structured debate."
Lives in Balance is undergoing a large scale pilot this fall. Sign up here to pilot this scenario with your students.