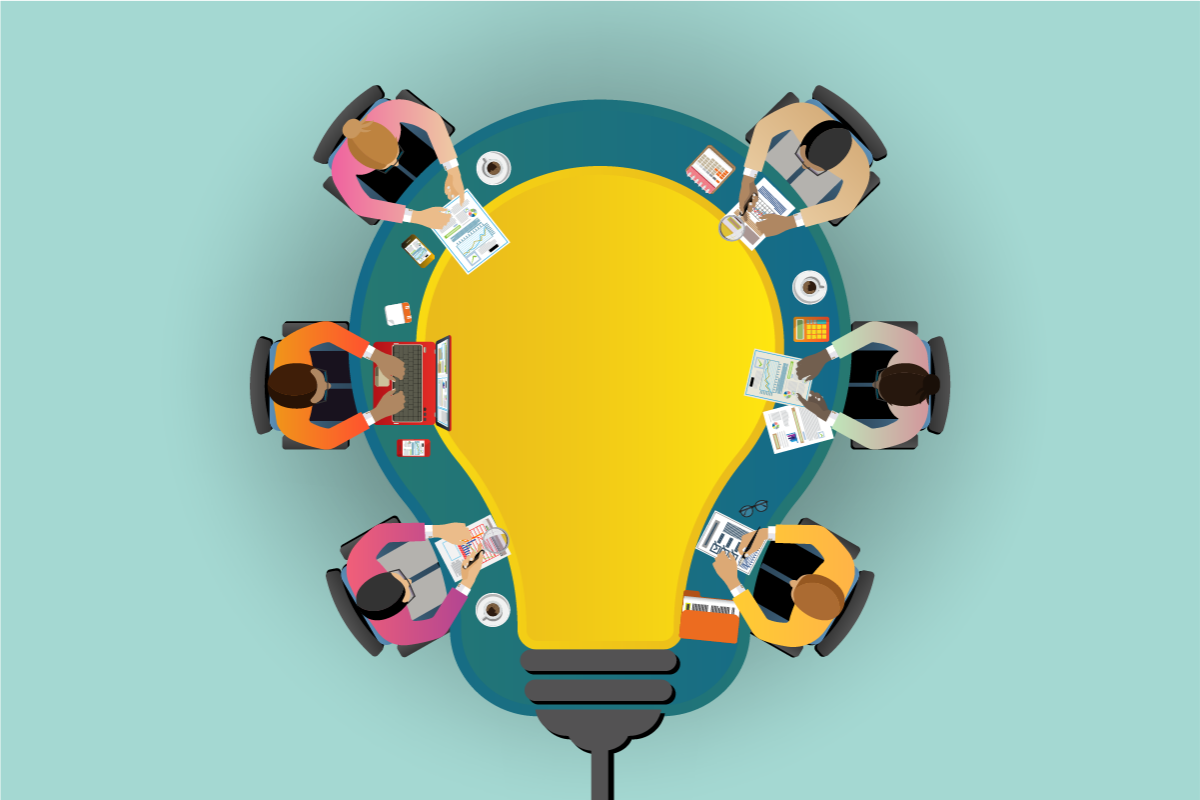 Category:
World Affairs Council of Philadelphia Uses iThrive Sim to Prep Future Leaders
Playing iThrive Sim: Leading Through Crisis, teens in the World Affairs Council of Philadelphia's summer program discover how SEL skills enable good leadership.
"My main takeaway from today was how challenging, complicated, and stressful it is to lead through crisis, and how important it is to work with your team in those situations," said one Philadelphia-area high school student after playing iThrive Sim: Leading Through Crisis in the 2021 Summer Global Leadership Seminar hosted in July. 
What better way to learn about teamwork and collaborative leadership than to be thrust into the role of a crisis management team member during an international crisis? Twenty-four students had this opportunity through the summer program at World Affairs Council of Philadelphia, a nonprofit dedicated to informing and engaging people of all ages on matters of national and international significance. Each year the organization hosts an educational seminar for high school students who are interested in global affairs, public policy, and foreign policy. 
This year, the Council opted to use iThrive Sim: Leading Through Crisis as part of its virtual programming. Staff said they thought the tech-enabled role playing simulation would be a really interesting addition to the summer program.
"One of our main topics for this leadership session was about constitutions and constitutional underpinnings of authority," said  Eric Bumbaca, Director of Student Programs. "The Leading Through Crisis simulation was a really good opportunity for our students to engage with constitutional issues and times when our constitution isn't necessarily clear or events around it cause some uncertainty." 
Students agreed. When asked what they learned, one student shared, "[I learned that] when leaders make choices, they aren't necessarily able to do what they feel is best, but rather they have to do what they think is best within the pressing circumstances of the decision."
Other students focused on the collaborative leadership and teamwork aspects, offering feedback such as, "It was fun to work through as a group," and "It was fun being able to learn about how to handle constitutional crises with other people."
Council staff shared that role-playing without tech allows for one to three decisions across the course of the event, but with tech-enhanced role-play, the negotiations have an amplified level of collaborative and individual decision-making. 
"The rapid decision-making is a very unique aspect of the iThrive program," said Eric. "With iThrive Sim you need to make decisions quickly and synthesize your rationale and reasoning for decisions very quickly. It's good practice for the students, and the roles that they are playing do need to make decisions rapidly."
Students enjoyed the tech aspect of the simulation. One student shared, "It was very immersive, and the interface was surprisingly easy to follow."
They also keyed into the social and emotional learning competency of responsible decision-making, a skill vital to 21-st century leadership.
"I really liked the entire simulation and decision-making aspects, because having to coordinate with my team members and make solo/duo/team decisions in very little time was stressful but fun."
Council staff are excited to use iThrive Sim again in their program.
"I think our students really enjoyed the opportunity to engage in a different way than they have in the past," said Eric. "Any time we ask them to get outside of their own belief systems or view of the world, it's a great opportunity for students to think about the world in different ways."
Interested in bringing iThrive Sim: Leading Through Crisis to your classroom this fall? Sign up today to get started!