IN SERVICE OF A HEALTHIER, MORE PLAYFUL WORLD.
Explore our free games, game-based resources, and social and emotional learning experiences—each made with and for young people.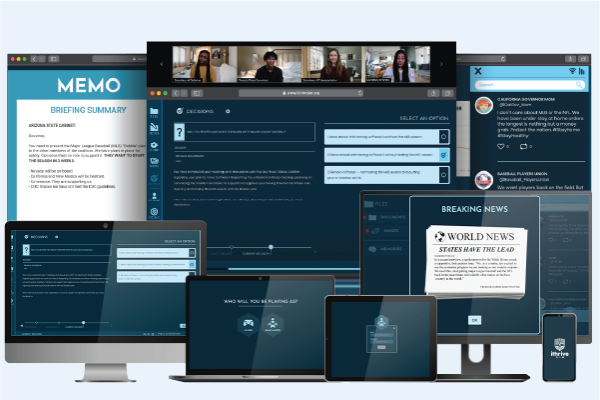 The award-winning iThrive Sim platform animates educational content and powers immersive role-playing simulation games that bring civic and social and emotional learning to middle and high school social studies classrooms, in person and online.
iThrive Curriculum game-based learning units pair standards-aligned lesson plans with play to support teen social and emotional learning.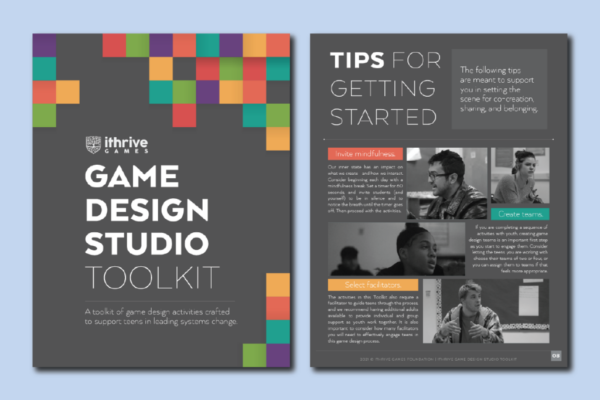 The Game Design Studio Toolkit guides teens through a collaborative game development process where they unpack the social issues they care about, define the human needs that underlie them, and envision new solutions, reflected in the games they create.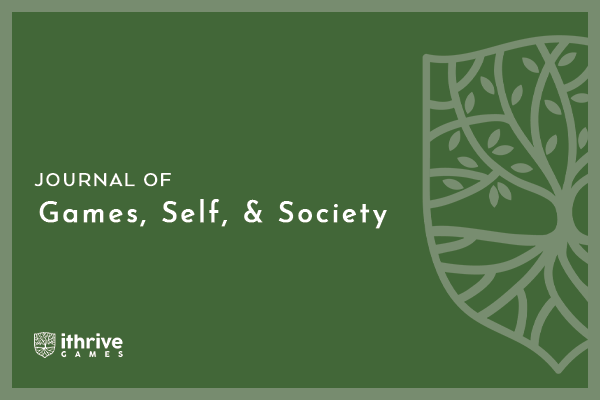 The Journal of Games, Self, & Society (JGSS) is a peer-reviewed journal created and edited by iThrive Games and published by ETC Press.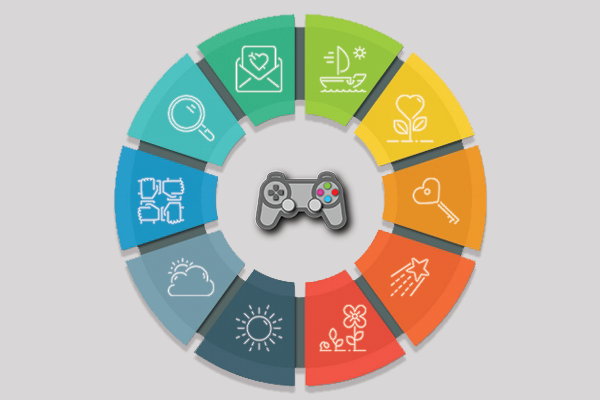 iThrive's Game Design Kits are free, downloadable kits that help game developers, designers, and writers create meaningful play experiences for teens by drawing on key insights from the science of teen mental health and social and emotional learning.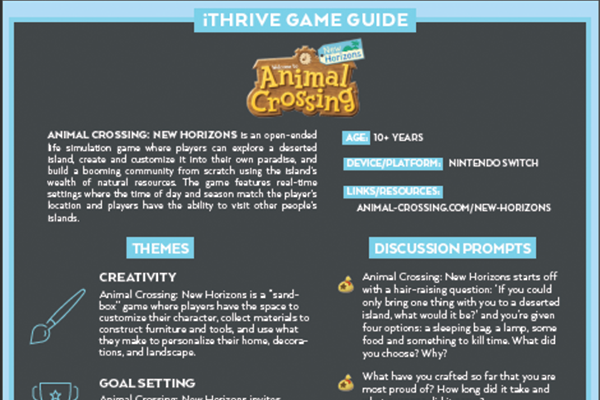 iThrive's Game Guides are free, downloadable guides that use popular games teens play (i.e., Fortnite, League of Legends, Minecraft, etc.) as a springboard for connecting with teens and checking in on and supporting their social and emotional health.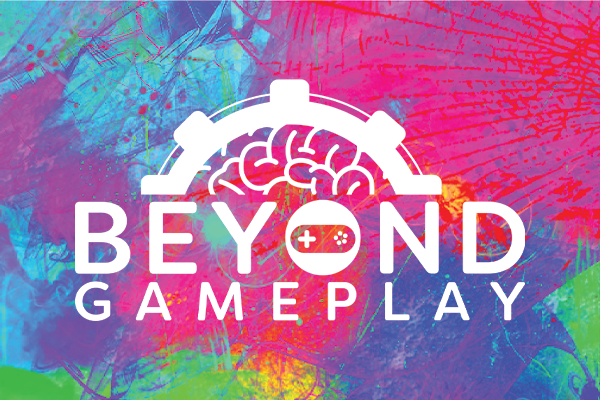 Beyond Gameplay is a podcast that amplifies diverse perspectives from designers, practitioners, and teens who believe in play's unique ability to foster wellness.