Exploring Youth Experiences of the Juvenile Justice System in Boston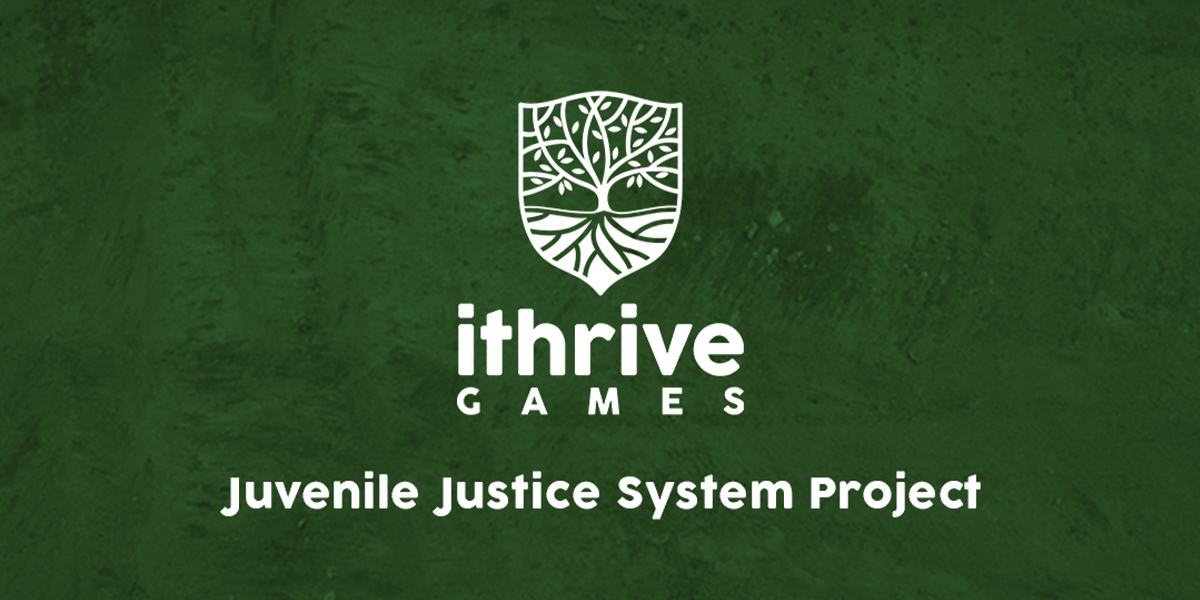 Youth arrests are at record lows, according to a report from the Office of Juvenile Justice and Delinquency Prevention. While this is good news, over 2 million young people remain involved with the juvenile justice system in the United States. The school-to-prison pipeline has serious consequences, particularly for youth of color. Black youth are more likely than youth of other races to be suspended from school and have early contact with the justice system, leading to consequences that affect their choices well beyond their teen years.
In the fall of 2019, iThrive Games Foundation embarked on a two-year journey to use games and game design to give voice to Black youth involved with the juvenile justice system. Funded by the WT Grant Foundation, iThrive will co-design games with youth in detention in Atlanta to give expression to young people's experiences with the justice system. As an initial foray into this work, the team began testing materials and activities in Boston, where team members were located, learning from staff and stakeholders in the area.
Working with Janelle Ridley from the Boston Mayor's Office, we offered gameplay and game design sessions to a group of young men on the Peace Unit in Suffolk County House of Corrections. We also convened an advisory group of youth with experiences in the justice or foster care system. Each of these groups played together, explored their experiences with youth-serving systems, and designed their own original games to express their experiences to stakeholders.
Young men on the Peace Unit shared stories of the pathways that they had taken through adolescence. The 18- to 24-year-olds explored inflection points in their lives that moved them along a trajectory away from friends, families, or goals. They also discussed the emotional drivers that impacted their decision making. These discussions were gamified in a variety of ways-from a life map drawing activity to the creation of a half-dozen game ideas.  During our time together, we finished three-game prototypes that captured the nuanced, thoughtful discussions, and important insights about how it feels to travel a path in the school to prison pipeline.
The youth created games such as Myths and Facts of the Juvenile Justice System, a memory-type matching game where players pair misconceptions the young men had heard along with the difficult realities of life in the system. They created an unnamed game that focused on different definitions of success and the nonlinear pathway to meeting life goals, littered with obstacles ranging from bad choices to systemic inequality.
Finally, they created Klout, a board game where players move along colorful pathways collecting stars and trees to get to the end, hoping to avoid stuff-stealing crabs along the way. A second game board reveals that the colorful pathways mirror the young men's experiences and the tangled pathways open to them, all with prizes and pitfalls. The game asks players to explore their emotional drivers—risk-taking, self-sabotage, power, need, respect, security, and frustration all affect choices and the response to environments without choice.
Klout, a board game where players move along colorful pathways collecting stars and trees to get to the end, hoping to avoid stuff-stealing crabs along the way.
In the youth advisory group we worked with young people who were living and working in the community, but previously had contact with the justice and foster care system. Now living in the community, these youth focused on the challenges of going home, moving homes, and finding the stability to work towards their goals. Getting out of detention is the first step to rebuilding, but not the last—there's still finding a home, a job, and accessing education while navigating challenging rules and difficult family dynamics.
Through gameplay and game design, the group was able to translate those difficulties into a game called The Runaround. Similar in play to the classic game Sorry, players navigate a series of pieces through the levels of security to get out of detention.  But they're not free until they move around the board, passing potential pitfalls and unexpected challenges like paying probation fees without a job or needing an address to stay out of the system when housing isn't stable.  Spoiler alert: you are likely to feel pretty frustrated during this game and generally no one wins.
The Runaround, a board game where players navigate a series of pieces through the levels of security to get out of detention. 
Like the Klout game from the Peace Unit, The Runaround helps youth-serving adults and stakeholders understand how youth feel and explore opportunities to improve services and experiences for youth.  The gameplay also provides an opportunity to have important conversations around critical questions for supporting youth: how can we help youth who are getting out of the system reintegrate successfully to stable living?  How can we better understand the feelings and behaviors young people grapple with to provide the support they need before being swept into the school-to-prison pipeline?
The games young people created with us were creative, engaging, and playable. Most importantly, the games provided a space for us to hear the voice of youth that too often is unheard in conversations about juvenile justice reform.  Throughout 2020, iThrive will continue this important work in Georgia where recent work in juvenile justice reform can give us a lens into new approaches. iThrive will generate research about best practices around the mental health of Black youth involved in the system. Be on the lookout for our reports from the field, and stay engaged in your own communities' efforts at justice reform.