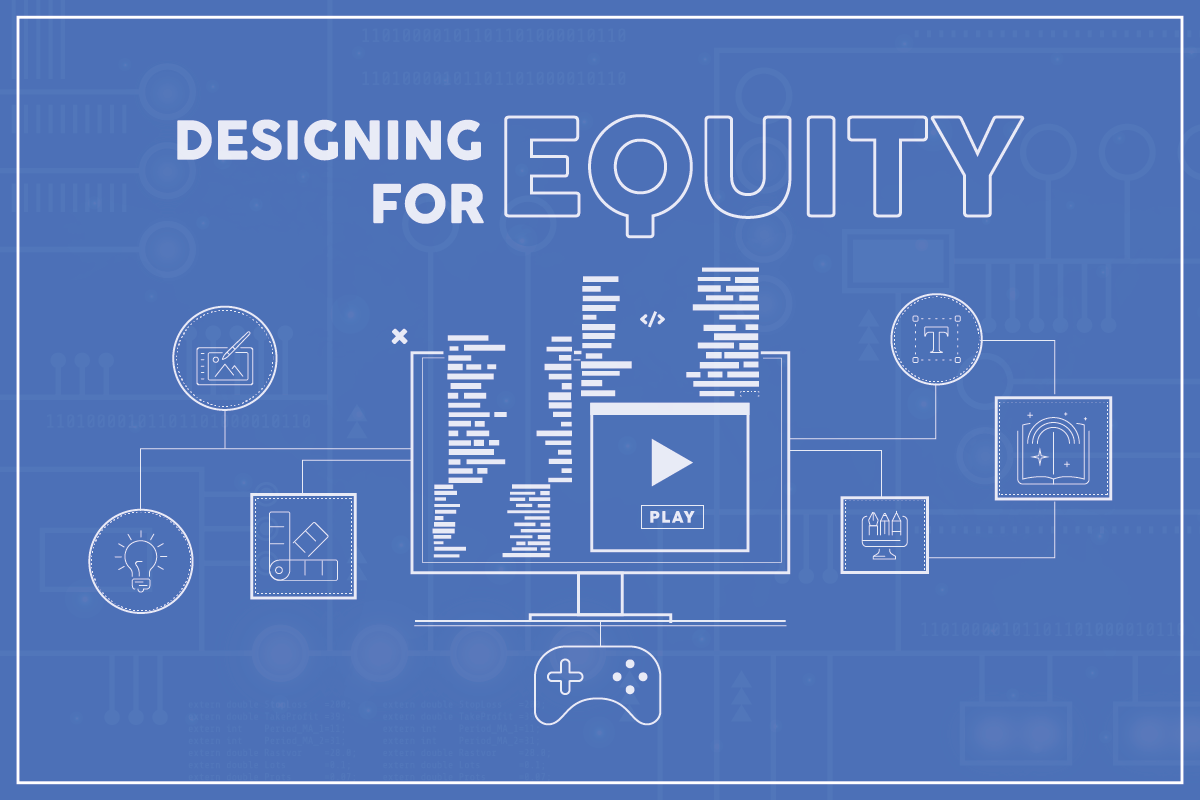 Category:
Designing for Equity: Five Principles for Curriculum Development
Design principles play an important role in reimagining learning. Ours ensure that the game-based products we create educational experiences where all students are seen, valued, and supported as learners.
Last summer, like others in the education and game design space, we articulated a commitment to anti-racism, specifically to use "an anti-racist lens to review our offerings, making any changes that are necessary, and applying that lens as we create new ones." To actualize that commitment we were fortunate to be connected with Jessica Heard, a consultant for racial equity in education, who agreed to review our offerings and to collaborate with us on creating a set of design principles that we could use going forward. 
It was a meaningful experience for the team to have light shed on some of our blind spots, and to see where we had gone part of the way toward equity but still had room to go further. To that end, we are making changes to some of our curricular units, and have already shared a bit about changes we made to iThrive Curriculum: Sam's Journey and iThrive Curriculum: Museum of Me.  
While there's plenty more work to do, we are excited to move forward with our guiding principles for equity-centered design here at iThrive Games. Here are the high-level principles that we commit to using as we continue to create our game-based, social and emotional learning units:
1. Promote authentic representation of marginalized communities.
Examples of actions include consulting with members of underrepresented groups whose stories are portrayed in our units; making space to reflect on how those stories are represented for non-dominant groups, beyond the academic standards; paying special attention to tying in systemic considerations; and selecting media images and footage that celebrate the diversity of humankind.  
2. Promote accessibility for learners/players with various learning needs.
While Universal Design for Learning was already a core principle at iThrive, additional examples include creating space during ideation of products for other equity-centered features, such as translation into other languages and game modifications for varying reading levels.  
3. Promote critical consciousness and reframe content from a decolonizing lens.
Rather than inferring our commitment, we will name the practices and tools we recommend related to racial and social justice, Universal Design for Learning, and to trauma-informed, equity-centered, and transformative social and emotional learning. 
4. Promote design that considers the whole person and highly variable lived conditions of learners/players.
Examples include preparing teachers for the possibility that all learners / all parents of learners may not be emotionally available for or willing to engage with the content, incorporating trauma-informed practices, thinking about anticipated lived experiences and supporting teachers to hold space, and accessing partnerships and resources that can enrich and expand our areas of expertise.
5. Promote bringing in community in those places where we are still learning.
For example, at all steps of the design process, from ideation to implementation, find ways to involve critical thought partners to review and inspire us to keep reaching for equity.
We share these principles to be transparent in how we work and what we value. We would love to hear from other educational and game design companies about how you are committing to equity in your work. Sign up for our newsletter to stay informed about exciting, equity-driven changes to our products.