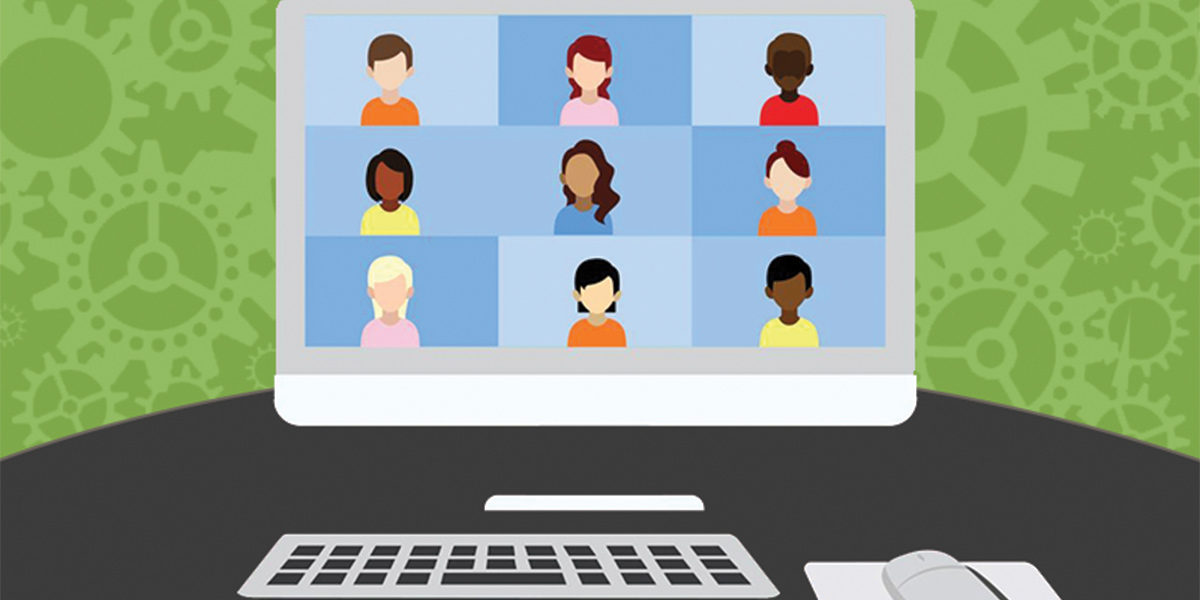 Category:
Virtual iThrive Game Design Studio Melds Design Thinking and SEL
We're using iThrive's co-design model for engaging with youth to create a virtual game design makers pace with students from the Urban Assembly.
iThrive Games Foundation and Urban Assembly Partner to Create Online Teen Makerspace 
FOR RELEASE — May 7, 2020
A cohort of students from Urban Assembly is joining iThrive Games Foundation staff online for a design-thinking and social and emotional learning co-design experience. The virtual Game Design Studio engages teens in self-reflection, creativity, and systems thinking using the framework of game design.
Beginning on May 8th, the students will collaborate with iThrive staff on six sessions over the course of two weeks to round out the school year. Discussion and gameplay will create a space for iThrive to share, connect with, and learn from teens. Using iThrive's co-design model for engaging with youth, the group will work together to find ways to help teens think and talk about life during the COVID-19 pandemic. Teens from schools focused on design, math, and media will use the varied skills and design-thinking processes that they have learned in their academic coursework to build a game for their peers that addresses heightened social and emotional issues teens are facing.
Susan Rivers, Ph.D., executive director and chief scientist of iThrive Games Foundation said the idea began with the question of how to engage with teens in support of navigating these Covid-19 times.
"We know that designing with teens is the best way to design for teens," she said. "Collaborating with students at the Urban Assembly creates opportunities for us to learn with and from them informing the development of tools that support the social and emotional needs of teens across the country. No one knows teens' needs better than teens themselves."
David Adams, Director of Social and Emotional Learning for Urban Assembly, saw the mixture of SEL and game design as a fit for students at his schools.
"Across the country, it has become evident that experiences that build problem-solving, collaboration, and communication skills are essential preparation for our youth to tackle society's most pressing issues," he said. "I am grateful that our students will contribute to the wellbeing of others through this collaboration with the iThrive Games Foundation."
iThrive's Senior Director of Organizational Strategy, Susan X. Jane, and Teen Engagement Manager, Tabia Batts, are ready to meet the moment by taking the Game Design Studio online.
"We know these times are challenging, but that doesn't mean that we must abandon play," said Jane. "Games create spaces for thinking, reflecting, and becoming—something teens need now more than ever."
Additional updates about the collaboration will be shared on Twitter, Facebook, and LinkedIn.
About iThrive Games Foundation
iThrive Games Foundation prepares teens to thrive by meeting them where they are and working in partnership towards a world where all have the voice, choice, and agency to reach their full potential. We use games and game design to equip teens with the social and emotional skills they need to be healthy and resilient, tools to support and protect their mental health and well-being, systems thinking they need to recognize inequity, and meaningful opportunities to imagine and design a better world.
Media Contact:
Nicole Taylor
Senior Director of Communications
nicole.taylor[at]ithrivegames.org
This work was supported through generous funding from the William T. Grant Foundation and the D.N. Batten Foundation.