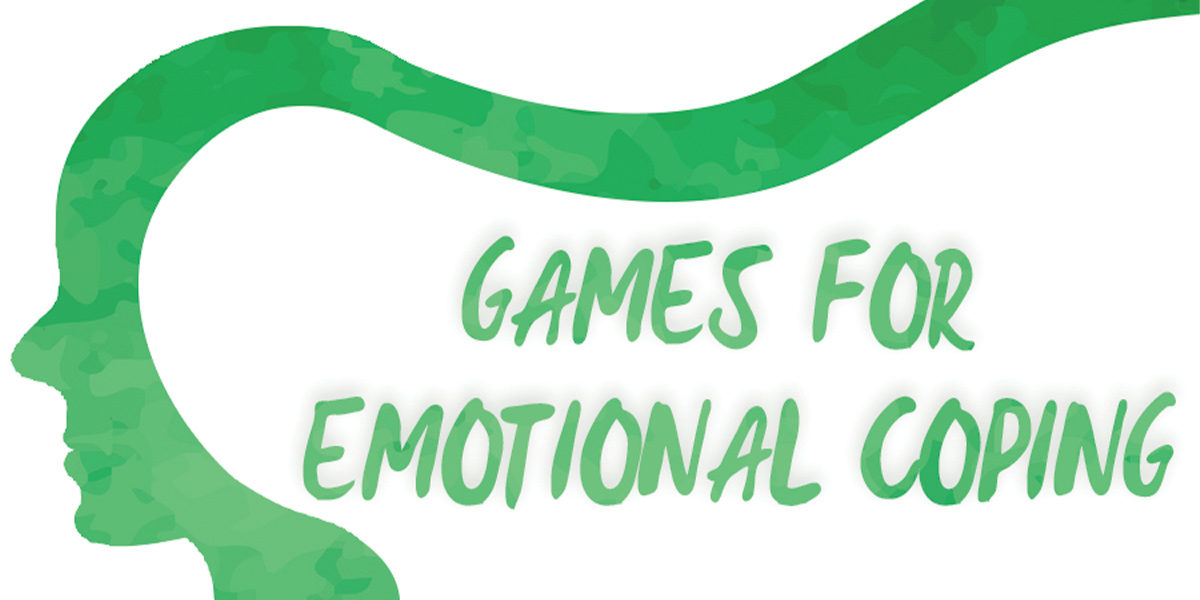 Category:
Staying Connected While Social Distancing: Games for Emotional Coping
As people of all ages do the difficult work of adjusting to this new reality, these games can be helpful self-care tools that help us destress, reduce anxiety and regulate our emotions.
With social distancing in practice and peak coronavirus impacts underway, self-care, in its many forms, is essential to our collective well-being. 
At this time of uncertainty and drastic change, it is natural for teens, parents, educators - everyone - to feel anxious and even grief-stricken. Many of us are either alone with these difficult emotions or deeply impacted by the emotional experiences of the people close to us.
At the iThrive Games Foundation, we know all emotions are valid and useful, and there are proven strategies for coping with the more unpleasant ones. We strive to offer gameful recommendations that help you practice self-care, savor life's best moments and experiences, and turn inward to explore, accept, and express what's challenging about this moment. 
Managing Tough Emotions
Games are one avenue for attending to the tough emotions we might be feeling right now. That's because games can offer ways to practice self-care and strategies for managing emotions, including sharing how we're feeling, looking at our situation from a different perspective and, when necessary, distracting ourselves* by envisioning a different reality for a while.
Games and Self-Care: What We're Playing Now
Here are three games we are playing right now that are helping us process the angst around this extraordinary moment and make self-care a daily practice. We hope you'll take the invitation to join in.
#SelfCare 

is the perfect meditative experience to help you look a little differently at self-isolation and lean into the restorative possibilities of staying in. This free app invites you into the cozy bedroom of a person who's decided to take a mental health day. You won't find any scores or time limits here. You're free to disconnect from the outside world and stay as long as you like. Through interactions with the items — and the sweet cat companion — in the room, you take meditative actions like rhythmic breathing that gradually lift the bedroom shades and let in some light, both literally and emotionally.
Kind Words

is a gentle interactive experience that supports you in disclosing what's weighing on you by writing brief, anonymous letters to kind strangers against a backdrop of calming lo-fi music. By both requesting and offering support on any issue across this network through short, uplifting letters and tokens of appreciation, you engage in the mindful self-care practice of naming your feelings, remember that you're not alone, and benefit from others' attention and thoughtfulness. Add some extra juice to this experience by challenging yourself to use

precise language for your feelings

, which is an emotion management tool all on its own. For a more in-depth look at Kind Words, check out this

article

by frequent iThrive collaborator Dr. Matt Farber.
The Sims 

is the classic life simulator game where you're free to create the alternate reality you might be craving right now. With a wide range of versions including console and mobile experiences, and special editions like "Tiny Living," there's sure to be an experience that captures your imagination. Build your one-of-a-kind character using The Sims' impressive customization options, then design your space from the ground up and have any kind of adventure you can imagine. High fives and parties are still totally welcome here. 
As people of all ages do the difficult work of adjusting to this new reality, these and other special games can be helpful self-care tools that help us destress, reduce anxiety and regulate our emotions. How are games helping you to process tough emotions during this difficult time? Share your stories with us on Twitter, and stay safe and healthy out there! 
*Distraction can be a helpful or unhelpful strategy for managing emotions. Research suggests that it depends upon whether you are accepting the way things are or merely avoiding reality.