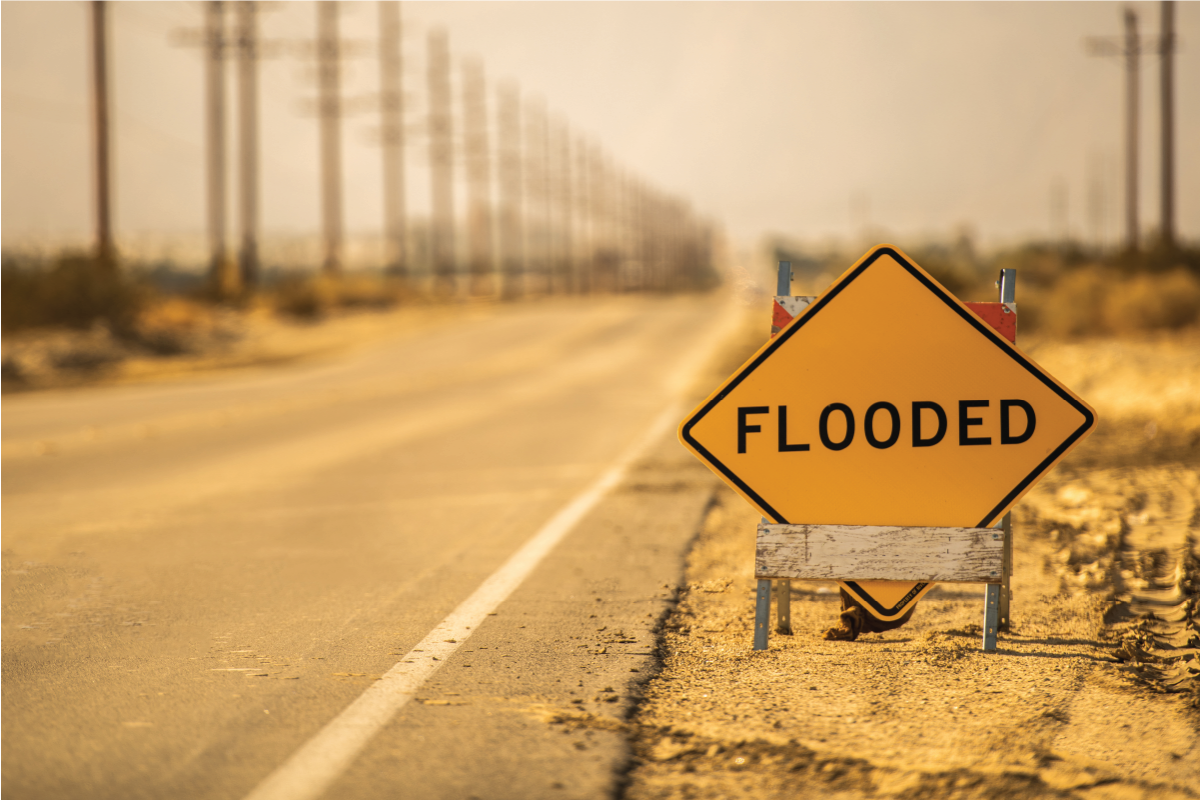 Category:
How Are We Teaching Teens to Prepare for and Respond to Natural Disasters?
Teens are uniquely capable of bringing the message of emergency preparedness to their communities. We're creating a new iThrive Sim scenario with FEMA Region VIII and with teens who live in the states they serve that supports young people in doing so.
2021 saw a record number of catastrophic natural disasters and weather emergencies throughout the United States. Wildfires ravaged the West Coast, destructive flooding engulfed the East, extreme temperatures enveloped the South and Pacific Northwest, and the Atlantic hurricane season—the third-most active one in history—produced 21 storms.
The intensity and frequency of these natural disasters prompt important questions about disaster preparedness—what can we do to ensure our safety and the wellbeing of our communities in times of crisis? We think the answer must enlist the creativity and perspectives of young people, and the Federal Emergency Management Agency (FEMA) agrees. They view young people as "positive influencers" uniquely capable of bringing the message of preparedness home to their families. Like FEMA, we believe that equipping young people with emergency management skills is a crucial part of engaging whole communities. Together, we're creating a new iThrive Sim scenario that strengthens teens' emergency preparedness through play.
The new hands-on learning experience, designed in partnership with Federal Emergency Management Agency Region VIII, will be hosted on the award-winning iThrive Sim platform, which uniquely merges tech, role-play, social and emotional learning, and online gameplay to deeply engage teens with rich storylines and with core content. The resulting role-playing simulation scenario will help FEMA increase access to training opportunities and better reach young people living in underserved and rural communities.
"While nothing highlights the importance of emergency preparedness quite as well as the visceral experience of a natural disaster, we don't want it to come to that," share Daniel Nyquist and Stephanie Poore from FEMA Region VIII. "An engaging simulation is a fantastic tool for laying down the mental pathways we need to activate in times of crisis. That's why we are thrilled to be designing a disaster preparedness simulation with the iThrive team. iThrive's unique co-design approach is illuminating how to mobilize young people's creativity and distinct strengths in service of building mindsets and skills needed for resiliency across disaster preparedness, response, and recovery."
A core principle of iThrive's co-design process is involving teens in the development of products, programs, and services that seek to engage them. As we work with FEMA to create this new tool for Region VIII, which serves 29 Tribal Nations, Colorado, Montana, North Dakota, South Dakota, Utah, and Wyoming, we've been in community with teens from those states to gauge their needs and weave their input into each step of the game design process. An initial co-design workshop with 15- and 16-year old teens surfaced themes that were top-of-mind for them, including ensuring the safety of pets, coordinating resources, trusting experts, and cultivating the emotional ability to cope with disasters. These themes are actionable insights that will inform the game's content and ensure what we create is relevant, memorable, and meaningful for teens.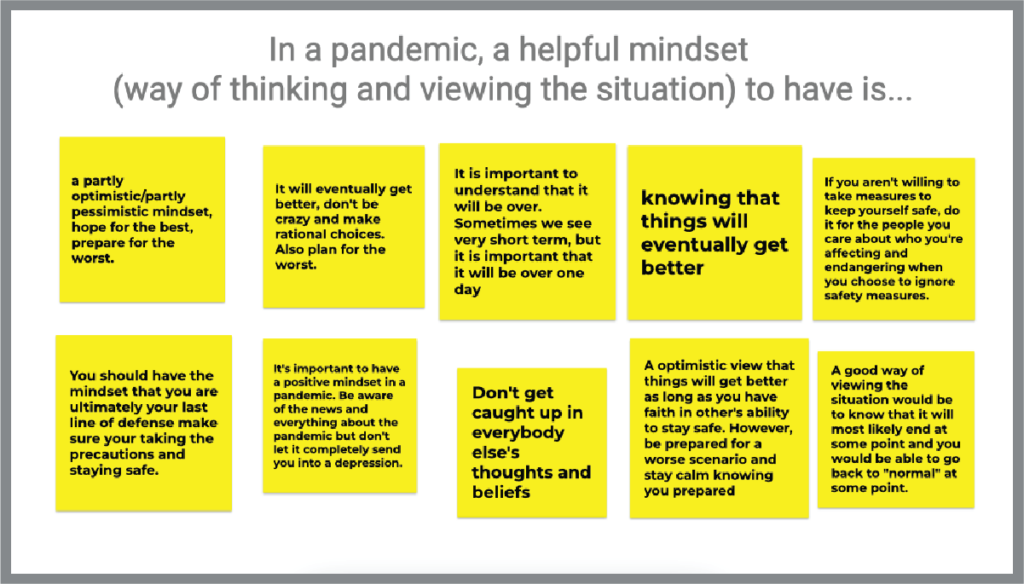 A snapshot of a Google Jamboard from a recent brainstorming session with teens featuring their responses.
As we work through the game development process, the wisdom of the teens we're working with continues to be both instructive and inspirational. "Teens never cease to impress me with their generosity, openness, and vulnerability when sharing about difficult topics—they get right to the heart of the issue with self-awareness and a solution-focused drive," shares Jane Lee, Senior Director of Operations and Mental Health at iThrive Games. "These teens have been through a remarkably challenging time, and it's only strengthened their resolve to build the skills and relationships they need to grow in their resilience." 
The iThrive Sim scenario, launching in late 2022, will support teens and their families in knowing what to do in an emergency situation, covering disaster preparedness and response. To stay updated with its launch, be sure to join our mailing list today.