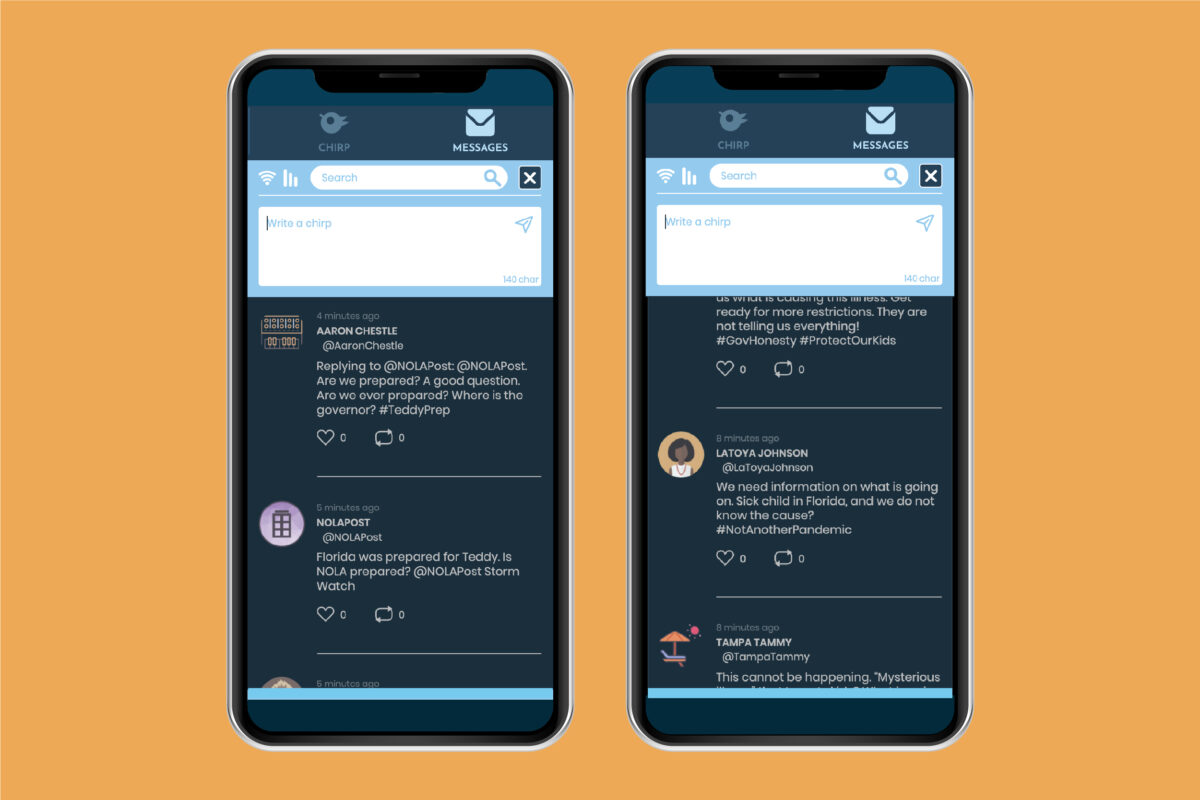 Category:
HS Students Learn How to Be Conscious Consumers of Media Through Play
Teens from Collegiate School stepped into the newsroom to play iThrive Sim: Follow the Facts with their peers. Here's what they learned from the media literacy skill-building simulation game.
How are we preparing teens to thrive in the world they'll inherit?
At iThrive Games, this question has guided us since the start, shaped our values, and prompted the co-design approach we take with young people, which magnifies, nurtures, and builds on their brilliance. We believe teen thriving goes hand-in-hand with teen genius, and to a significant degree, the latter informs the former. Recognizing the magnificence of the teen brain has led us to co-create with young people experiences that meet them where they are, nourish them socially and emotionally, strengthen their 21st-century skills, and deepen their understanding of themselves, others, and the world. iThrive Sim: Follow the Facts, a tech-supported role-playing simulation game hosted on the iThrive Sim platform, is a byproduct of the collaborative work we, along with our partners at the Situation Room Experience, did with teen co-designers and playtesters across the nation whose ideas and feedback continue to inform the iterative design process behind the game. The result of our ongoing partnership with young people is an engaging media literacy skill-building simulation game for teens that brings civic learning to life in a meaningful, relevant, and memorable way for them through play.
Recently, high school students from Collegiate School in Richmond, VA, playtested a beta version of iThrive Sim: Follow the Facts. Making use of iThrive Sim's flexible tech, which works in any space with access to a Wi-Fi connection and 1:1 devices, students, both virtually and in person, stepped into their roles as journalists and news editors tasked with reporting on a breaking story with accuracy and without bias. Working in editorial teams of five, students contended with information shared via social media chirps, direct messages, and updates from government institutions and members of the public that they received through the iThrive Sim platform. In doing so, teens practiced how to source information and identify and respond to bias, using what they deduced to inform the content of the story they shared by the end of the game. 
In playing iThrive Sim: Follow the Facts, teens learn by doing. After playing through the two-episode, 60-minute simulation game together, students at Collegiate School shared that the game helped them see firsthand how the media shapes public opinion and informs civic behavior, and that they felt the responsibility of that role. "It was fast-paced, which made the game fun and intense," shared one student. "Our team had to communicate to maintain a high trust level with the public, so it was good to form connections." Another remarked, "The best part was seeing the public's responses to decisions we made."
iThrive Sim: Follow the Facts mirrors the stressors members of the media navigate, providing a meaningful social and emotional skill-building opportunity for teens through embodied learning. Students navigate some of the pressures that accompany the 24-hour news cycle together and self-manage while under stress. From this, Collegiate School students deepened their understanding of the dynamics in the digital space and their impact on the institutions we all navigate. "The experience felt very real," shares one teen. "I learned that even random, anonymous people on the internet can cause public riots and outrage."
As with all things that come with doing hard work with others, students at Collegiate School shared the following about the new friendships and connections they built with their peers as they worked through the decisions that led to the story they broke together: 
"It was fun to make decisions as a team and think through the best course of action."

"We sat at the same table and talked about it all with our group. It was really fun to investigate."

"It was really fun to interact with my teammates. This brought us closer, and we had a lot of laughs." 

"I enjoyed collaborating with some of the students I hadn't talked to."

"I enjoyed the experience and how it helped me get closer with my teammates and learn about a career I wouldn't have thought about doing."
Teens navigate a digital world marked by a never-ending stream of information. We see the ability to access, evaluate, analyze, act on, and communicate information as core skills that support teens in meaningfully contributing to the world they'll inherit and steer change in together. In iThrive Sim: Follow the Facts, teens practice how to effectively source information and learn how to evaluate the quality and truth of what they encounter. Co-creating this role-playing simulation game with teens like the students at the Collegiate School has enabled us to put forth into the world an immersive civic learning experience that helps teens build an awareness of bias and its impact on reporting and interpreting information. We invite you to bring the beta version of iThrive Sim: Follow the Facts to your youth group this summer or to students this fall at no cost and use play to support teen thriving.