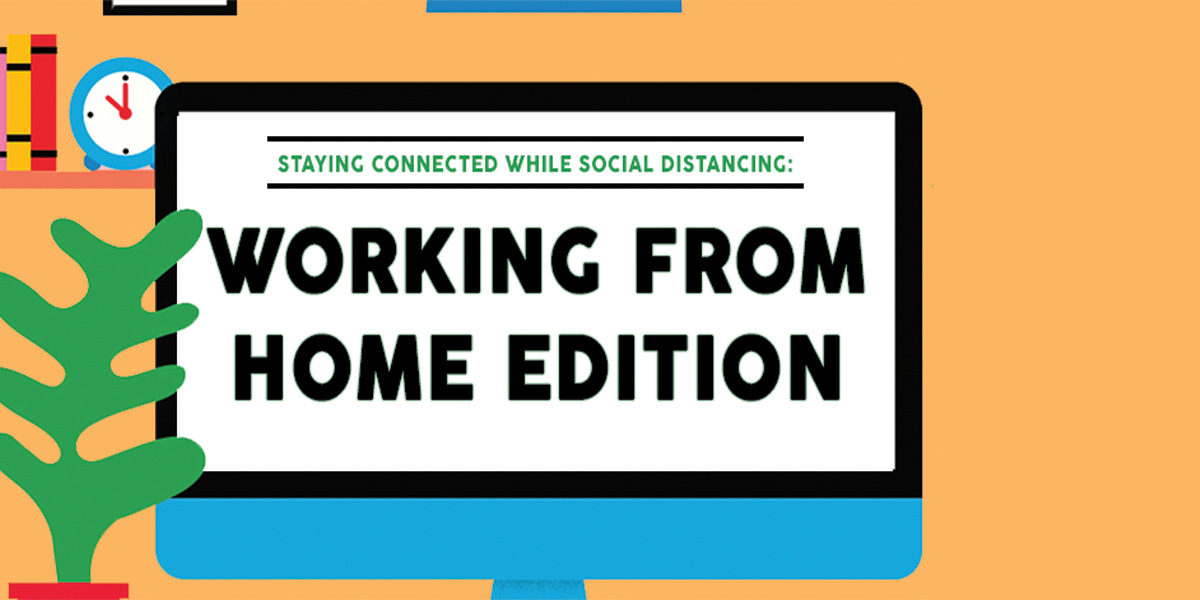 Category:
Staying Connected While Social Distancing: Working from Home Edition
Here are some of the ways we are supporting one another at iThrive as we continue our work from amongst the challenges of COVID-19.
iThrive Games Foundation is a remote office nonprofit, so working from home is not new for us. But working from home during a pandemic is new for everyone across the globe. Whether you're new to this or are a seasoned remote worker, the circumstances have changed. Most organizations are exploring how to be of service in our new reality. Many of our staff have children and other family members at home, which adds another dimension to work. And the psychological impact of finding a new normal during a pandemic in which we are asked to stay at home can't be denied.
We thought we would share some of the ways we are supporting one another at iThrive as we continue our work from home amongst these challenges.
Make time to play games together. We use games while working from home to have a shared experience, enjoy a laugh, and spur our creativity. Our marketing manager taught us the Song Association Game and we laughed so much during our team meeting while we played it over Zoom. Your turn: Call your friends on Zoom. Make a list of words together. Access an online counter. Share your screen so everyone can see the timer, which you'll set at ten seconds. Assign the first person you can see on your screen a word you randomly choose from the list. Once you say the word, they have 10 seconds to sing either the title or lyric of a song that uses that word. Go around until everyone has a turn.
Have check-in calls that are not status calls. Check-in calls while working from home allow us to connect as people. We begin with some guided meditation or movement to get present with one another. We share our work and non-work challenges and triumphs. We hold space for those on the team that need it. We share resources from our own personal toolkits for coping, such as gratitude journals and yoga classes over Zoom. Having that space frees up mental energy and allows us to proceed with clearer minds.
Trust one another and be generous. Everyone is going through something, whether it's related to this coronavirus pandemic or life just happening. The work will get done. We trust one another to meet our deliverables or to ask for help if we need it. Generosity of heart is how we'll get through this.
How are you working from home and faring during these times? We have resources for support, such as our media literacy tips, conversation starters to help you connect with the video game players in your life while social distancing, and bite-sized activities that help with social and emotional skill-building. We hope you are finding ways to stay healthy and support one another as we all do our part to flatten the curve.