CREATED WITH DEEP GAMES LABORATORY AT DEPAUL'S SCHOOL OF DESIGN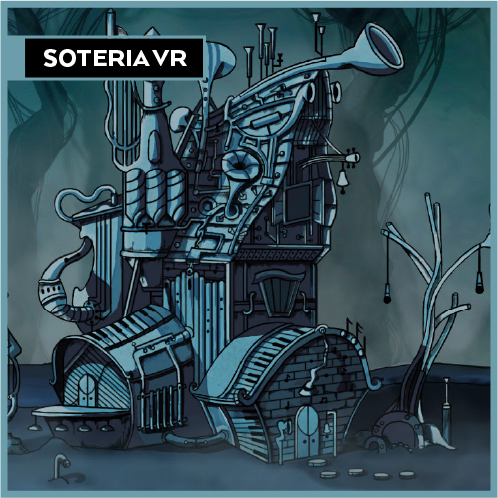 SERVICES: GAME DESIGN

Soteria VR
is an award-winning, single-player virtual reality (VR) game conceived by Dr. Doris C. Rusch, the Deep Games Lab at DePaul School of Design, and iThrive Games' Dr. Susan Rivers. The game expands upon Rusch's earlier PC version, called
Soteria: Dreams As Currency
, and uses real-time mindset shifts to help users cope with anxiety, taking advantage of the immersive and engaging experiences uniquely offered by VR technologies.
Soteria VR
supports the player's practice of evidence-based anxiety-management techniques, such as identifying and correcting avoidance behaviors, and developing a tolerance for uncertainty.
"We were inspired to create Soteria as an immersive and engaging supplement to traditional therapy and self-help books. Games let you embody physical and mental states and experiment within those states in a unique and impactful way. Soteria VR will add to the experience of the original game the affordances of virtual reality so that players can more deeply and fully inhabit the transition from anxious to confident states in the face of their fears."
—
DR. DORIS C. RUSCH
, FOUNDER OF DEEP GAMES LAB AT DEPAUL SCHOOL OF DESIGN

2017 Audience Choice Award, Stanford University School of Medicine