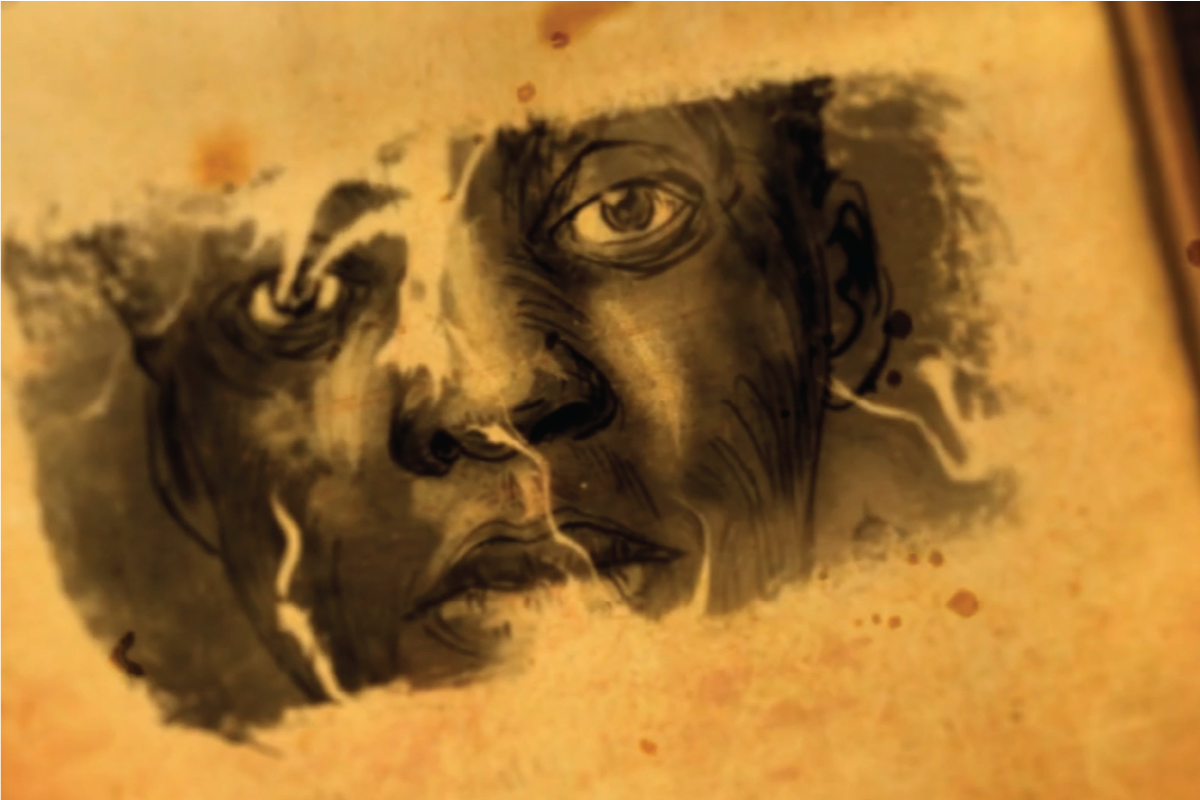 Category:
SEED Designers Share History & Harm of Surveillance in New Escape Room Game
With a Summer of Healing grant, SEED Designers use their new escape room game to share the history and harm of surveillance in and on communities of color.
BOSTON—The SEED Institute, a youth-led game design studio collaboratively launched by Transition HOPE, BMA TenPoint, and iThrive Games, was awarded a Summer of Healing grant in July 2022. The funding enabled SEED Designers to bring As They Watch Us, the latest addition to their game library, to shared spaces in Boston, MA, and use its eye-opening play experience to foster conversations about surveillance rooted in truth and restoration with community members.
The SEED Institute creates games that amplify its design team members' lived experiences and perspectives on the cradle-to-prison pipeline, inviting all who play the games to join in their commitment to disrupting its harm. SEED Designers continued their social change work this summer with The Heller School's Racial Justice and Tech Policy Initiative (RJxTP). From their research and discussions with graduate students, researchers, and policymakers came the prototype for As They Watch Us, an escape-room-style PC game that powerfully names and shares how Black and Brown bodies have been surveilled and overpoliced throughout history and to this day.
"As They Watch Us is a game based on the injustice that comes with surveillance and how it affected and still affects the world around us today," shares Jordan, a SEED Designer. "To make it, we researched the oppression that was and still is surveillance, and that research is the very lifeblood of the game. You look through texts, images, and other aspects of four different rooms representative of four different time periods - slavery, the Civil War, the Civil Rights Movement, and today - to find and put together all the pieces of the puzzle about surveillance and its impact."
As They Watch Us uniquely illustrates the throughline of surveillance in Black and Brown communities and its harm in an immersive way that invites players to make meaning of what they encounter as they explore. Using iThrive Games' game design studio approach, SEED Designers merge design thinking with systems thinking. They carefully examine their lived experiences, the historical origins of oppressive systems they navigate or witness, and the policies that enable their ongoing structural harm. "A game presents a compelling and concrete way to think about systems, and the critical thinking involved in that is high level," shares Susan Rivers, Executive Director and Chief Scientist at iThrive Games. "From that critical thinking comes opportunities for SEED Designers to name how things were, how things are, and how things could be."
This summer, SEED Designers brought a prototype of As They Watch Us to We Belong, a youth leadership program led by Boston Police officers Jeff Lopes and Jorge Diaz at Northeastern University. Community members playtested the game and shared learnings and feedback with SEED Designers. Like those who've played games developed by the SEED Institute, community members applauded the play experience for its creativity, resonance, and truth-telling.
The Summer of Healing grant was awarded by Heal America, a movement to fight racial injustice with love and redemption. For SEED Designers, amplifying truth, be it historical or personal, fosters an understanding that sets the scene for reform and reparation. "SEED is trying to teach what is not being taught," shares Jordan. "The racism that has rotted in this country is there and has been there for hundreds of years, so why haven't people been educated? That is the reason for this game. To educate younger generations on surveillance and inequities in technology, to create policies that protect the privacy of Black and Brown communities, and to amend policies that disproportionately harm them."
To Janelle Ridley, founder of Transition HOPE and Associate Director of RJxTP, this centering of young people's perspectives and voices is necessary to disrupt surveillance tactics and the top-down approaches to policy solutions that perpetuate them in different forms throughout history. "We rely heavily on the adults who make these decisions, but they're not the ones that are boots on the ground," she shares. "They're not proximate to the community, and they're not proximate to the system itself. Youth need to inform what policies need to look like and where the changes need to be made."
The spaces, dialogue, and action that the SEED Designers have hosted and ignited with As They Watch Us and the other games they've created is a testament to the brilliance and boldness they've channeled throughout the game development process in advocating for themselves and their communities. "SEED is not an external intervention that people helicoptered in and dumped on the community," shares Rev. David Wright, Executive Director of BMA Ten Point. "This is homegrown. This is organic. This is an intervention that helps people build the resiliency within themselves to be able to make the change that they want to make."
And to Jordan, "all of this is for a better future."
Learn more about the SEED Institute and its library of games at www.seed-institute.com.
Media Contact
Eghosa Asemota
Director of Marketing and Communications, iThrive Games
eghosa.asemota[@]ithrivegames.org