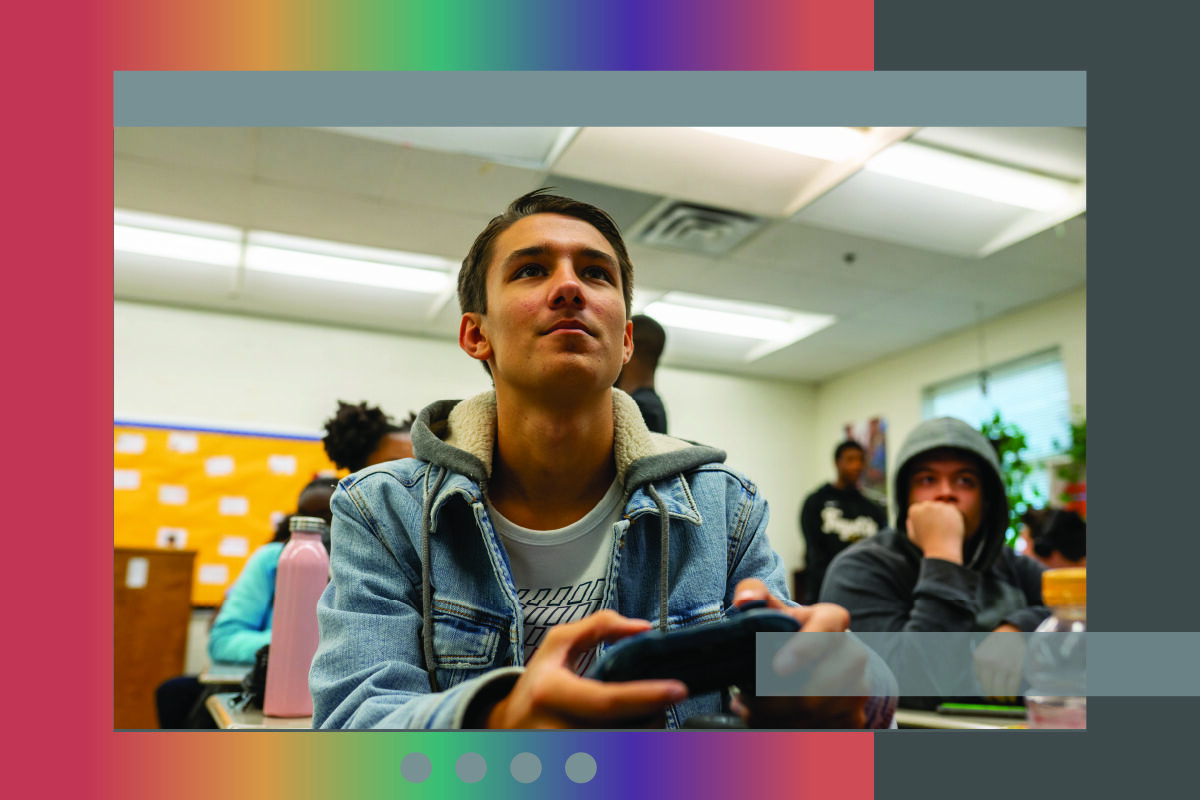 Category:
Co-Designing Wellness-Supporting Games with and for Teens
Games reach and engage teens in an unmatched way. Here's what it looks like when they're designed with them and tailored to support positive teen development.
The work of adolescence is a social and emotional lift. Too often, adults in teens' worlds forget that, choosing to define young people by their vulnerabilities in an increasingly tumultuous world rather than by the magnificence they embody every single day to navigate it.
Doing teenhood in today's world is unparalleled to previous experiences. Mental health outcomes in young people have worsened with the prevalence of social media and the life-altering changes brought forth by the pandemic. In March 2022, the Centers for Disease Control and Prevention officially declared a youth mental health crisis.
There is a role that each of us in the game design world can play to help create and positively contribute to the ecosystem of support that teens need to live healthily and thrive.
Our 10 Things to Know When Designing for Teens resource, available exclusively to our Designing for Teen Thriving newsletter subscribers, shares insights and guiding questions crafted by iThrive's adolescent developmental experts that help designers center teens' strengths and vulnerabilities in the experiences they create for them. 
What follows are two case examples that capture how iThrive's collaborative game design work has applied the resource's insights to create impactful play experiences. The science of adolescence paired with our unique co-design model have made each of the games highlighted here a springboard for social and emotional skill-building, connection, and exploration. 
ITHRIVE GAMES'

CO-DESIGN MODEL
Teens demand our care and commitment. At iThrive Games, our co-design model with teens is care in action. The model, devised by teen mental health and learning experts, equips teens with cognitive and creative tools that help them step into their genius. By centering teen magnificence  with its strengths-based approach, iThrive's co-design model sets the scene for teens to feel safe to share their thoughts and experiences, heard about the issues they care about, and challenged to think through solutions with their peers and subject matter experts. It revolutionizes standard focus group setups and UX research strategies with immersive, hands-on activities, creating a supportive, teen-centered context for discovery. As a core part of the collaborative design approach we bring to our clients and partners, iThrive's co-design model is a throughline in these case examples.
CASE EXAMPLE #1:
DISASTER MIND
Severe weather events over the last few years prompted the Federal Emergency Management Agency (FEMA) to explore new ways to prepare communities in times of crisis. In late 2021, FEMA reached out to iThrive Games, fully understanding that young people would be integral to their efforts. As positive influencers, teens are uniquely capable of bringing the message of disaster preparedness to friends, families, and communities. Disaster Mind, a single-player web-based game launching later this year, equips teens with vital emergency management skills and knowledge, training and activating them to be prepared for natural disasters.
Last year, the United States experienced 18 natural disasters, including winter storms, cold waves, heat waves, floods, droughts, tornado outbreaks, and three tropical cyclones. The intensity and frequency of these incidents firmly establish it as a stressor in the lives of teens, especially the ones living in areas more vulnerable to natural disasters. Disaster Mind offers teens an immersive, readiness and resilience-building experience that will help them develop and practice skills to respond to the need for ways to cope with and navigate natural disasters.
To create a Disaster Mind we drew on our evidence-based 10 Things to Know When Designing for Teens design principles. One insight is that teens are still learning to control impulses and emotions. With connections still developing in their prefrontal cortexes, it is relatively more challenging for most teens to gauge the consequences of their actions than it is for most adults.  Another is that teens are also facing a lot of stress during their adolescent years and need flexible ways to cope and navigate the stressors they contend with in their daily lives.
---

Screenshots from Disaster Mind (beta), built with FEMA on the iThrive Sim platform.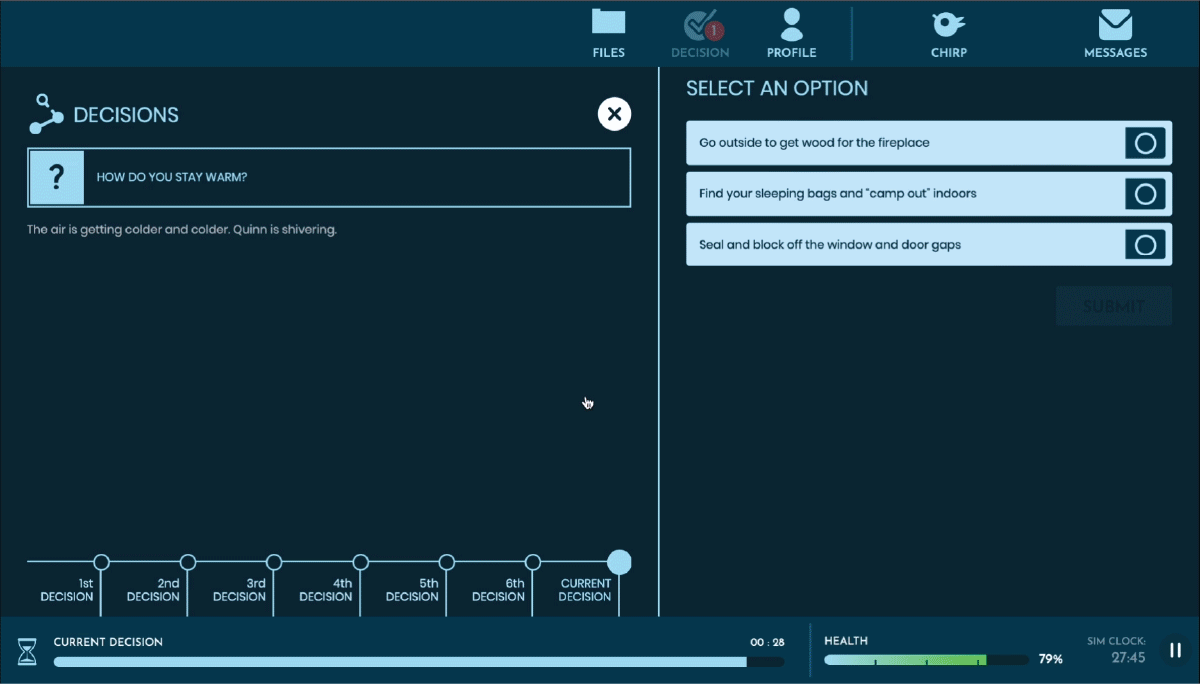 iThrive Sim's tech enables the modulation of stress experienced by each player and monitors in-game behaviors taken in response.
---
Hosted on iThrive Sim, a platform that authors and hosts playful, social, and emotional learning experiences, the game's storyline and mechanics work together to help players notice the connections between their emotions, thoughts, sensations, and behaviors as they make decisions while immersed in a crisis. With each decision impacting how the game unfolds, teens also practice responsible-decision making and self-management.
True to our co-design model, Disaster Mind  was created with emergency management experts at FEMA Region VIII, which serves 29 Tribal Nations, Colorado, Montana, North Dakota, South Dakota, Utah, and Wyoming, and teens from those states who each helped inform the game's learning outcomes and story elements. Their wisdom and contributions highlighted a deep concern for their pets, a wishful desire for coordinated plans, and a need for strategies that combat feelings of loneliness and helplessness. These insights and wisdom were folded into Disaster Mind to ensure it reflects how teens frame challenges. By doing so and tactfully responding to teens' developmental needs, Disaster Mind delivers a resonant, teen-centered play experience that helps all who play it understand that stress management skills, the right mindset, preparation, and essential conversations with family and community members can prevent an emergency from becoming a full-blown catastrophe. "An engaging simulation is a fantastic tool for laying down the mental pathways we need to activate in times of crisis," shares Daniel Nyquist and Stephanie Poore from FEMA Region VIII. "That's why we are thrilled to be designing a disaster preparedness simulation with the iThrive team. iThrive's unique co-design approach is illuminating how to mobilize young people's creativity and distinct strengths in service of building mindsets and skills needed for resiliency across disaster preparedness, response, and recovery."
CASE EXAMPLE #2:
CADENCE
| | |
| --- | --- |
| |              |
One in every three young people will have an unhealthy relationship before they become adults. Interpersonal violence remains the third leading cause of adolescent death, contributing to one in every five teen suicides. Founded to honor the life of Yeardley Love, a daughter, friend, and student-athlete whose life was tragically cut short by an ex-boyfriend weeks shy of graduating from college, the One Love Foundation has worked to bring life-saving prevention education to young people over the last thirteen years. In 2022, they approached iThrive Games, seeking to amplify their educational programming with a new medium—a game. From the clear need for more accessible, awareness-building, and preventive interventions to support teens in living full, safe, and healthy lives comes Cadence, a text-based strategy video game launching later this year. The goal of Cadence is to equip all teens who play it with the know-how and skills to have and advocate for healthy relationships.
Our evidence-based 10 Things to Know When Designing for Teens resource guided our creative design choices for Cadence. Teens are working hard to figure out who they are in their adolescent years. To do this self-work productively, they need social spaces to interact, experiment, negotiate, and resolve conflicts safely. Teens also need access to experiences, environments, and relationships that help them grow positively. Cadence, produced by iThrive Games and developed with Playmatics, LLC, responds to these needs by providing a playful, low-risk, and low-stake space where teens can engage in self-work and practice relationship skills.
---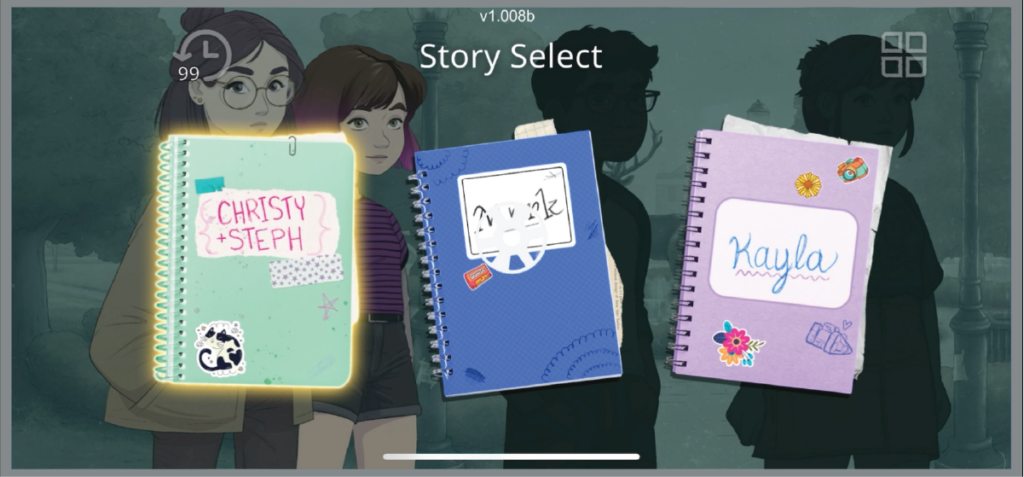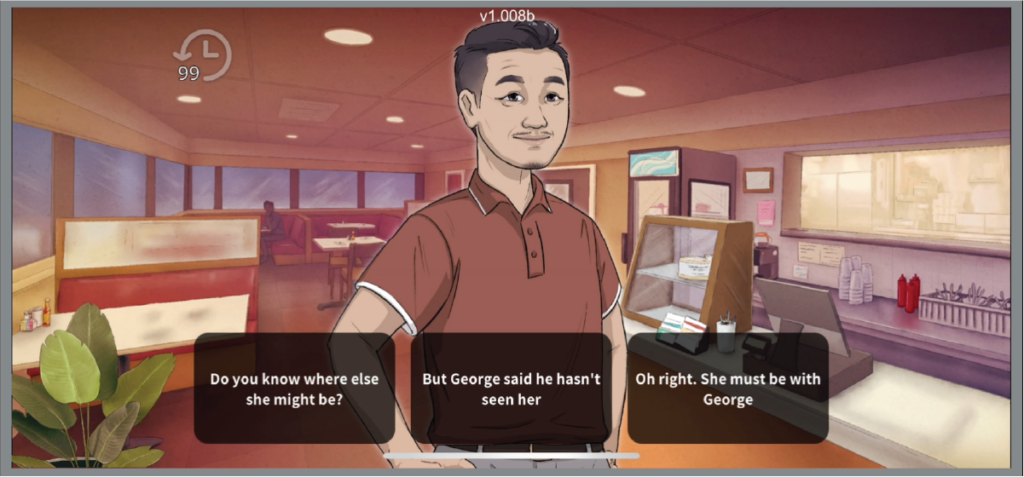 Screenshots from Cadence (beta), currently being play tested by iThrive's teen advisory members and teens in One Love's network.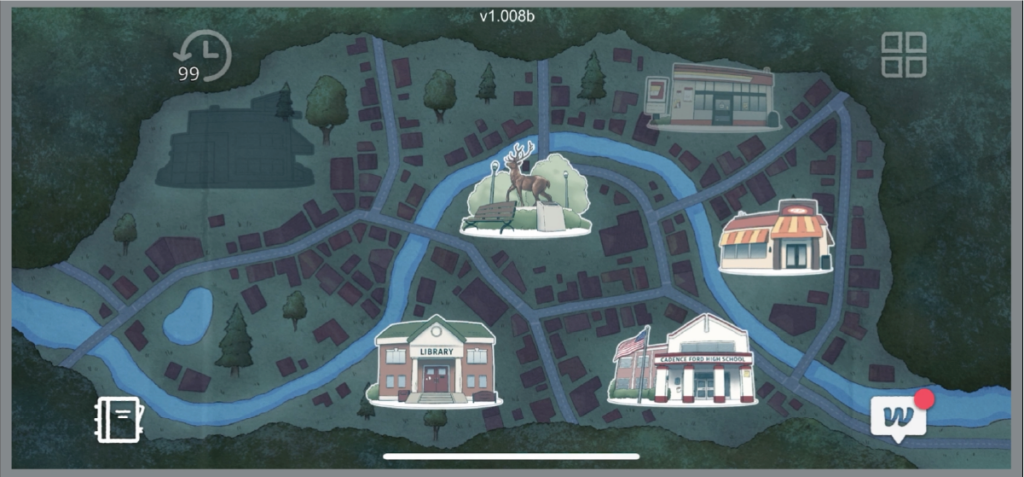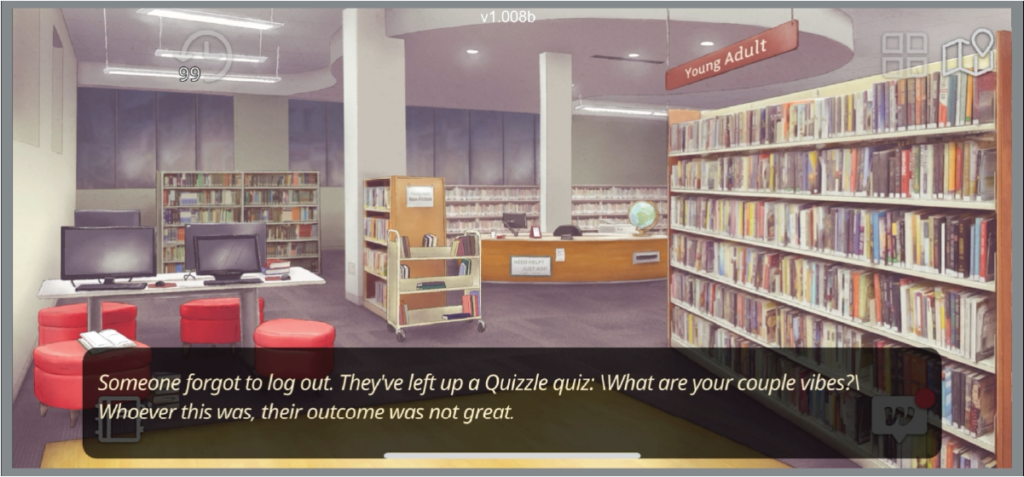 ---
The single-player game invites teens to go back in time and explore critical events in three of their  friends' lives. While interacting with each story, players must notice details of their friends' lives and figure out how to talk with them about uncomfortable issues. Meaningful gameplay fosters meaningful learning as teens practice having difficult conversations and familiarize themselves with unhealthy behaviors that may surface in relationships.
As a direct-to-teen experience, the development of Cadence began with iThrive's co-design model, allowing our design team to fold teen wisdom into the playful experience. The co-design process began with group discussions where teens in One Love's network and ours shared their perceptions on the importance of healthy relationships, defined what healthy and unhealthy signs of a relationship look like in their worlds and minds, and explored how they navigate discomfort in the body and in their peer relationships. Ultimately, their insights and ideas along with  the science of adolescence,makes Cadence a wellness-supporting experience for players. "Cadence provides a low-stakes space for players to practice supporting a friend navigating an unhealthy relationship while providing the player with life-saving prevention education for themselves as well," shares Megan Shackleton, Chief Program Officer at One Love. "iThrive's co-design model was vital to making this game truly teen-centered - everything from ensuring the interpersonal challenges in the game were reflective of their worlds to the game dynamics being engaging and fun. From iThrive's careful partnership with youth comes a relatable and impactful play experience we're excited to share with the world."
A CALL TO ACTION
FOR ALL GAME AND EXPERIENCE DESIGNERS
With 90% of teens self-identifying as gamers, games are an unparalleled lever for accessing and 
supporting young people at a critical time in their development. With this access comes the opportunity to empower them with real-world applicable knowledge and opportunities to strengthen and practice social and emotional skills vital to protecting and promoting their mental health. 
At iThrive, we're committed to taking part in the knowledge-building and knowledge-sharing that add to the ecosystem of affirmation, love, and support all young people deserve. As we work alongside teens with our clients and partners, we continue to build, share, and co-design our way toward a world where every teen is valued, proactively challenged, and cared for. We're reminded that in synergy, there is impact, and in this shared commitment to teen thriving, there is progress and a horizon full of teen wellness-supporting possibilities to explore. 
Our team is eager to support your experience design needs. Share more about your project with us today.