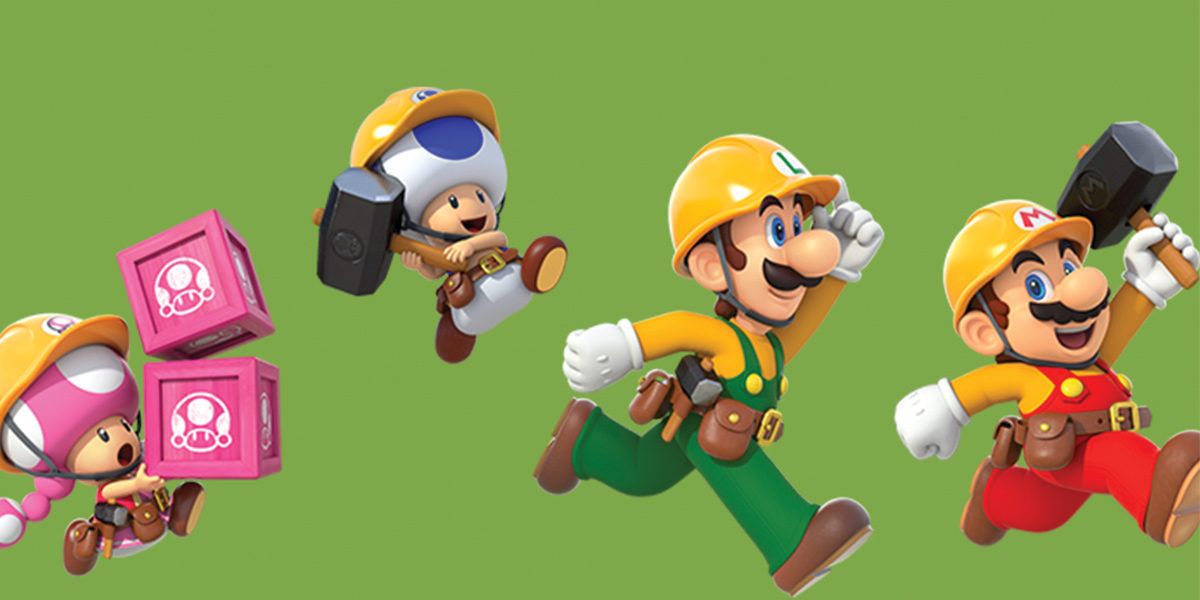 Category:
Super Mario Maker 2: No Limits
"Super Mario Maker isn't about making the best level, it's about making your best level and improving your own game design skills over time."
Late last June, the sequel to the beloved Super Mario Maker for the Wii U was released, bringing players back into a vast playground to fulfill their game design dreams. Taking inspiration from the story mode and other player's creations, players set their minds to crafting levels that suit their wildest dreams and astound those who would wish to participate. 
While I was unable to play the first game, I was relatively familiar with the system because I spent quite some time watching playthroughs when it first came out. I was in awe of the innovating level design so when the second version came out, I wanted to play and maybe even create something myself someday. Surrounded by brilliant creations, my personal journey into this realm was preceded by a vague hope of creating levels that were just as perfect and fun as those done by the best. Soon enough, I clicked in the Super Mario Maker 2 cartridge and booted up the maker.
I was not the best.
I assumed my first levels wouldn't be the greatest, but I didn't realize just how difficult it was to grasp concepts that seemed intuitive to my peers. I was convinced that I could immediately jump in with mega cohesive levels that taught the player as they went and left them challenged but not cheated. However, all I was left with was a blank canvas, the saccharine blue sky taunting me from the other side of the screen.
After two days, all I did was erase and replace; erase and replace. How could I put anything out there if it's not the best I can do? Every choice was followed by me questioning if it was cheatable or too hard or too easy, and I couldn't bring myself to test it on others for fear of showing my work. 
I was not the best at looking at the situation clearly.
After wallowing in my own perceived insufficiencies, I caught wind that one of the many Super Mario Maker 2 level creators crafted a stage based off of Touhou, a bullet hell game which while complex and hard to design, is structurally very different from a Mario game. It didn't fit the mold that I was forcing myself to conform to, but it was an incredible feat of effort. It was then that I realized I may have been missing the point.
Super Mario Maker isn't about making the best level, it's about making your best level and improving your own game design skills over time. I had lost sight of what the freedom of Super Mario Maker meant, which was to design as you pleased. No one's first level will turn out perfect, and if it's not from your own imagination, then what's the point? 
Eventually, I booted up the game again, discovered you could take Lakitus off of their clouds and burnt an hour making something I enjoyed making. Messing around by flying across the screen just felt right at the time, so I tried to make something that would let me do that many times. Was it perfect? No. Was it good? Probably. But now I think I'm ready to give it to someone for comment so I can learn from my mistakes and use them to make the next level that much better.
Eleanor Mather is a 17-year-old high school senior at Horace Mann High School in Bronx, New York. She has enjoyed playing games since playing Pokémon Platinum with her brother and friends and has grown to love discussing and developing them in the past years. She is very excited to contribute her thoughts to the conversation on games as a medium and hopes to encourage others to join in.  
This year at SXSW Edu in Austin, Texas, we'll be presenting a panel discussion entitled, Teens as Changemakers: SEL Through Game Design, where we'll share insights on the social and emotional learning opportunities that games and game design offer for teens. To learn more about the power of constructionist games like Super Mario Maker 2, check out this blog post written by our SXSW Edu co-presenter Matthew Farber.