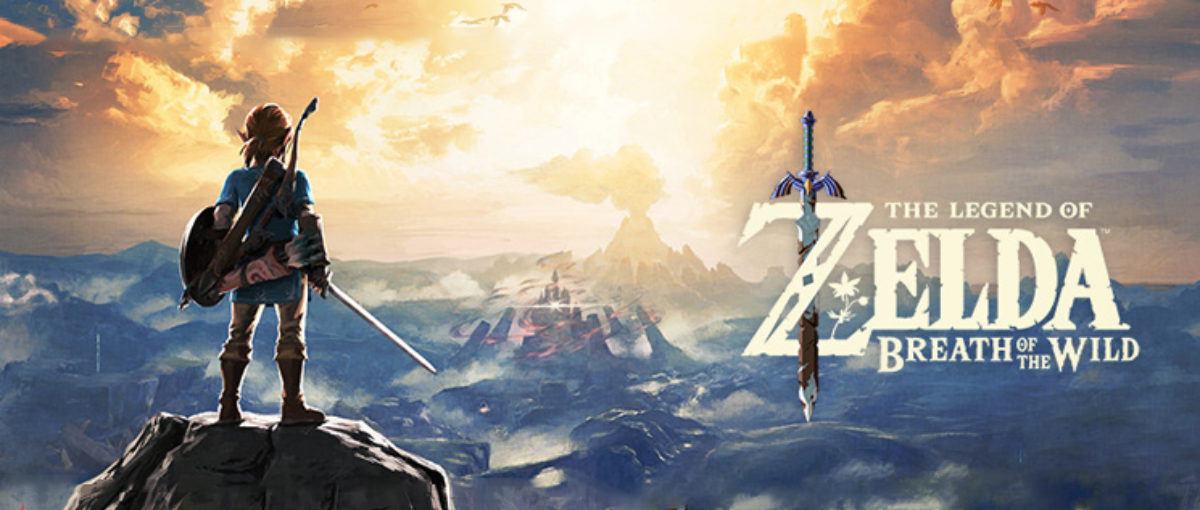 Category:
"Link"ing Games and Therapy: A Triforce Intervention
[Content Note: Description of trauma, sexual assault]
Jane (not her real name) was a 13-year-old girl referred to me after being groped multiple times by random peers in the hall at school while visiting her locker between classes. As a result of Jane's traumatic experiences, she was afraid to go to school, walk in the halls, visit her locker, or be home alone, and she was becoming increasingly dependent on her parent.
Although Jane's school staff was supportive of her, they felt there was not much they could do to protect her from future instances.
Jane came to our first several sessions wearing pajamas, often with a hat on and the brim over her eyes. She shared with me that she wore her hat to avoid potential social contact.
Like with nearly all clients I encounter, I asked Jane about what she liked to do her free time. I like to capitalize on clients' skills and interests to help them meet treatment goals. This often initiates a conversation about video games when they're of interest, and it turned out Jane loved to play Legend of Zelda: Breath of the Wild (rated 10+ years) on her Nintendo Switch. Even though she was bashful in our first session, she positively lit up when we talked about gaming. I could see her physically relax. I met the real Jane in that moment.
Link, the protagonist of the game, was a great character to apply in Jane's situation. Link is granted special abilities via the Triforce - a magical artifact that allows him to be powerful, wise, and courageous. In the Legend of Zelda games, Link battles to preserve the country of Hyrule. In Breath of the Wild, he wakes from a deep sleep to re-discover himself and his story, returning to his role as the warrior who battles with the queen of the land to preserve the balance of the Triforce.
Link and the Triforce in Zelda: Breath of the Wild. Source
In Jane's situation, it was clear that her courage and power were taken from her. Her healing journey mirrored that of Link's, re-discovering herself and her autonomy. Our main work focused on how she could embrace her inner Link, arming herself with her mental Triforce and entering school emboldened by a new persona she carried on the inside. I encouraged her to find a physical reminder of Link, whether it be a bracelet, a small token she could carry in her backpack, or a symbol to draw at times when she felt weak or anxious. I encouraged her to find her own protective measures since school left her wanting. She advocated with her teachers to visit her locker at less-frequented times until she was more comfortable and kept with friends whenever possible. We discussed her ability to play the game as homework, finding inspiration in Link's adventurousness and exploration. Link often faced challenges at night, trying to find safety in warm places where he could rest protected. We used this analogy for her to create her own safe space at home when she was alone, so she understood the barriers between herself and the frightening world outside.
In the end, Jane's transformation is one I will never forget; it was both physical and internal. One day, several sessions in, she came to see me dressed in bright, colorful clothes that were a stark contrast to the subdued, baggy pajamas she had worn before. Instead of her typical hat, she wore her hair styled - and with a brave new haircut. In the side-shave of her new 'do, she had the Triforce cut into her buzzcut. It was a statement few could miss. She smiled, showing off her new purple lipstick. She walked with purpose and her head held high as she entered my office. We celebrated her ownership of herself, her courage, and the wisdom she gained in her process. Her parent reflected how she was back to her old self: bubbly, happy, unabashed. She walked her school's halls feeling more in control of herself, able to have a say in her journey.
Legend of Zelda: Breath of the Wild game trailer.
I think much like how we approach clinical interventions in general, it is inconsiderate to the client to only use one method to help them achieve their goals. Therapists have been trained in many ways to consider mental illness and to help facilitate change - it is incredibly important to personalize what we do with clients, so we can meet them where they are and help them find their own growth. Games can be another tool in the theoretical tool box, a useful antidote against suffering that can improve lives. Proper use and intentional application of games are the key to doing this properly.
Games unlock the door to exploring new selves, connecting with stories, and practicing skills like social connection, patience, and ingenuity. The way people mentally approach games is unlike how people typically approach therapy; it is an invaluable way to allow for a curious, open headspace that builds rapport and takes down internal walls. Of course, proper psychoeducation about regulation of play time is key to helping clients lead balanced, healthy lives.
Takeaways / Pro Tips for Therapists
Be open and curious about games, regardless of how much you know. Your clients can be your guides, and will be expressing their passion at the same time.
If you are new to game content a client brings into therapy, do a quick online search to find a thorough explanation.
Don't assume it's mostly your male or teen clients who enjoy gaming. In fact, adult females make up a bigger proportion of the gaming community than teen boys!
Try to elicit clients' own ideas when setting goals: they have creative ways to integrate game content if you don't have suggestions!
Don't assume you need a console to engage in gaming therapy. There are tons of ways to apply games without any devices in the therapy room. You could:

Have clients draw their avatars and discuss their choices
Discuss game narrative and clients' interpretations of the story, including how they apply it to themselves
Assign homework for clients to play games with targeted objectives
Have clients record their play on Twitch or by camera for in-session review, or watch videos of others playing the game online

Nearly all games have an underlying message of overcoming adversity, always a great discussion topic
Using Legend of Zelda: Breath of the Wild:

Capitalize on the mobility of the Switch and have clients bring their game to the session to show you how they play!
Discussion concepts:

Adventure, exploration, and new experiences
Power, courage, wisdom, and the balance between them
Teamwork
Self-understanding (Link wakes from a coma and has to re-discover his story)
It takes a village: Link cannot defeat the enemy on his own. How do clients relate? What are their supports? How do they find more?
__________
About the Author
Sarah Hays is a mental health provider and passionate geek therapist — she integrates the anthologies and play of comics, video games, board games, and movies into her therapeutic interventions. She works in private practice in the Seattle area, recently graduating from the University of St. Thomas' Counseling Psychology doctoral program. She also directs psychological operations for Recovree, a MN-based startup creating a telehealth app to help peer recovery specialists connect with their clients about maintaining sobriety. Sarah specializes in LGBTQ+ care, dual diagnosis, geek therapy, and technology and its advancement of the psychological field. Learn more about Sarah at https://sarahhayspsyd.com/.