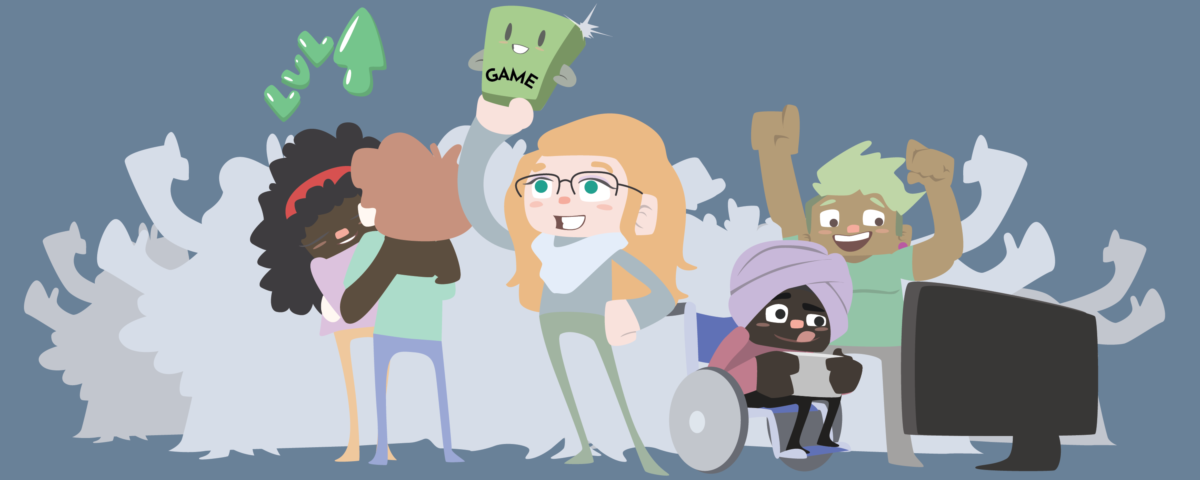 Category:
Extra Credits and Mental Health Month
Video games frequently portray characters as having a mental illness but there's little research around those portrayals. This month, we are honored to report that Kelli Dunlap, PsyD, our director of mental health research and design, partnered with Extra Credits to deliver a quick and succinct summary of some of the problems with mental illness depictions in games. Much like Kelli's formal analysis of this topic, Representation of Mental Illness in Video Games, this episode of Extra Credits hopes to offer guidance for future game researchers and developers on how to think critically about the representation of mental illness in games.
Extra Credits is an informative, educational video series about various topics within the intersection of gaming, history, and education. According to Time Magazine,
"Over the course of ten years and hundreds of episodes, Extra Credits has explored a dizzying array of topics, from unraveling gaming's technical mysteries and exploring cultural flashpoints to making history and mythology as much fun to watch as fiction." 
While Extra Credits generally covers game-centric topics, they also delve into history, education, and other subject matter. Some of the topics covered by Extra Credits in the past are:
Making Your First Game: Basics - How To Start Your Game Development
The Three Pillars of Game Writing - Plot, Character, Lore
Technical Debt - Improving the Production Pipeline
Extra Credits has turned into a viral YouTube presence with over 2 million subscribers and offering many different channels, including Extra Sci Fi, Extra History, Extra Mythology, Extra Politics, and more. Because of the great wealth of insight Extra Credits has provided to the game development community, we thought a partnership around mental health makes sense.
The episode Kelli co-authored for Extra Credits speaks specifically to the way in which mental illness is portrayed in games. Often times villains or negatively-identified characters are explicitly said to be "insane," "psycho," or "crazy." Using words like this in regards to persons with mental illness, real or fictional, perpetuates and normalizes harmful stereotypes and this kind of irresponsible representation should be addressed by more game developers. The episode lays out a summary of why this topic is important, what can be done about it, and how game developers can move forward to create more responsible depictions of mental illness in their work.
This episode was written as a part of iThrive's initiative to promote Mental Health Month. Some more projects we're highlighting this month are:
Beyond Gameplay
Beyond Gameplay is a podcast where humanity as the core mechanic is the centerpiece. Each episode is a quest to answer a core curiosity — what lives on when the game is turned off? The podcast features Kelli Dunlap, PsyD, interviewing game developers, mental health professionals, educators, and scientists about a wide array of topics. The first episode of Beyond Gameplay, Empathy in Games, will be launching later this month.
Mental Health Design Kit
Twenty-five percent of video games display mentally ill characters. However, there are no guidelines or best practices around portraying mental illness in games. iThrive's Mental Health Design Kit serves as an informational resource to thoughtful design around mental illness. Later this month we release this guide to help game developers take stronger considerations into their depictions of mental health.
Clinician Guides
Another part of our Mental Health Month initiative is our clinician guides. These serve as an educational resource for mental health professionals who use or want to use games as a vehicle for engaging teens therapeutically and on their terms.
In this blog, Michelle Colder Carras, Ph.D., discusses how gameplay provides many ways to foster mental health and what role the gaming community can play in suicide prevention. It provides an important and necessary point of view for a growing public health problem.
Sign up for our newsletter to receive early access to these resources and more!