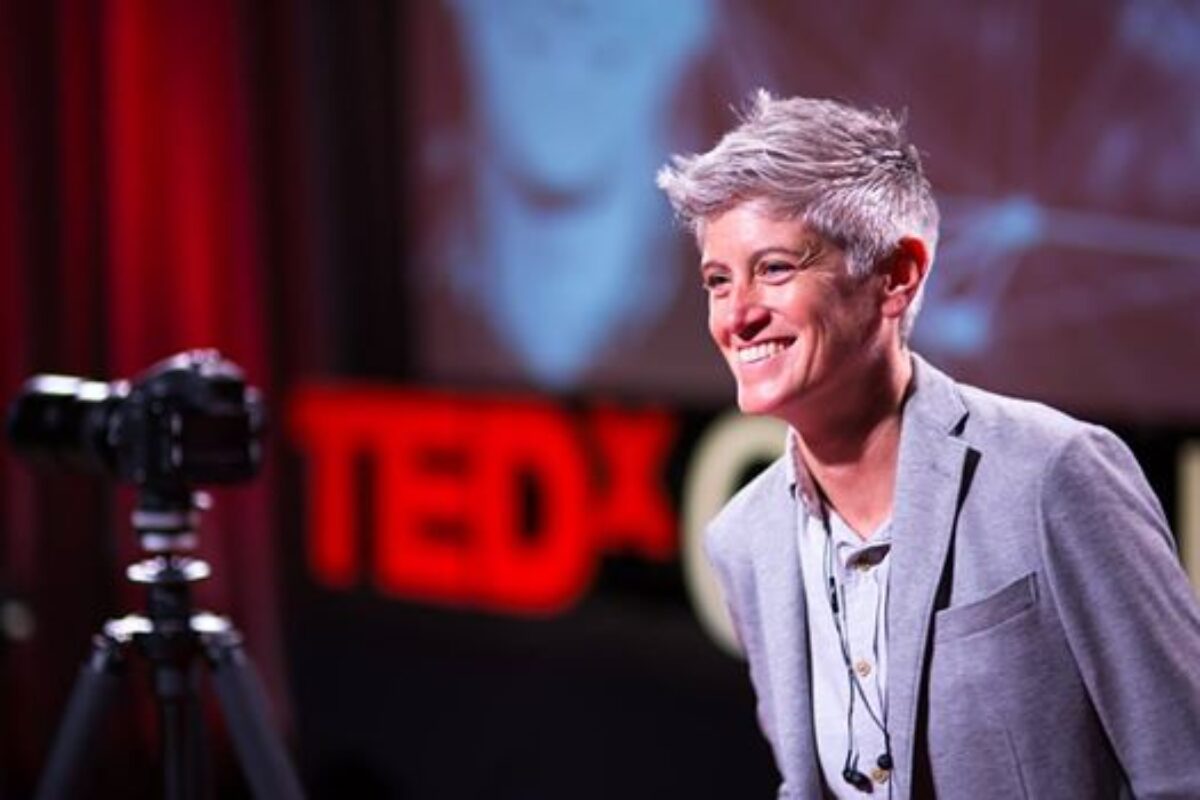 Category:
Congrats to Colleen Macklin: HEVGA Fellow and Game(s) Changer
What's more fun than playing The Metagame*, a hilarious and thought-provoking party game? How about playing The Metagame with Colleen Macklin, one of the game's inspired creators? That's exactly what the iThrive team had the privilege of doing when this creative dynamo joined our most recent design hive, a vibrant think tank of game developers and scholars who are invested in making great games that also do good.
We saw Colleen's creative mind at work, so we weren't at all surprised when, on February 27, she was elected by her peers in game design to join the first class of HEVGA Fellows, a group of scholars who have made outstanding contributions to design, theory, or research in games. HEVGA (the Higher Education Video Game Alliance) advocates for the importance of creating and sustaining quality video game programs in colleges and universities, and their new fellows program recognizes leaders whose work illustrates how valuable games really are.
In addition to being a fantastic guacamole chef and stylish ball-pit crasher (evidence below), Colleen makes seriously fun games with a serious impact. As a developer, professor in design and technology at Parsons School of Design, and co-director of Parson's PETLab (Prototyping Education and Technology Lab), Colleen makes games that manage to increase players' awareness about major societal issues while offering up a huge dose of fun. Case in point: her game Budgetball teaches college students fiscal responsibility using sports, eggs, oven mitts, and inner tubes (you know you're curious). She also partnered with the Red Cross to invent a card game that helps vulnerable communities to prepare for impacts of climate change, like deadly storms and flooding.
Colleen knows—and teaches her students—that games are serious fun; they involve experiential learning that helps us solve problems and experiment with how the world and relationships work. As Colleen says in her TEDx Talk:
"I believe recess is the training ground for us to solve the most challenging problems we face; everything from managing the federal debt to climate change and beyond. Why? It's because games are systems. In fact, games help us domesticate systems, put them in our hand like a furry little kitten, play with them, see how they interact and learn in a safe environment.... And the problems that we face, they're systems too."
Congratulations, Colleen! We join HEVGA in recognizing you for making—and teaching a new generation to make—games that empower people and communities to thrive!
@colleenmacklin demonstrates the importance of play 😂 #ithrivedesignhive pic.twitter.com/oQqfJps2Q6

— iThrive Games (@iThriveGames) February 12, 2017
*The Metagame (14+ years) is a "creative judgment" card game in the tradition of Apples to Apples (but headier) and Cards Against Humanity (but without all the adults-only content). Players express their opinions on a range of silly and serious subjects, and see if they can predict which answers will win over "the judge" of a particular round. The Metagame is really multiple games in one, with several ways to play that can accommodate anywhere from 2 buddies to 50 partygoers. You can support Colleen Macklin's game design cooperative, Local No. 12, and have a ton of fun by buying it here. iThrive does not benefit financially from promoting this game. We just really like it, and the people who made it.