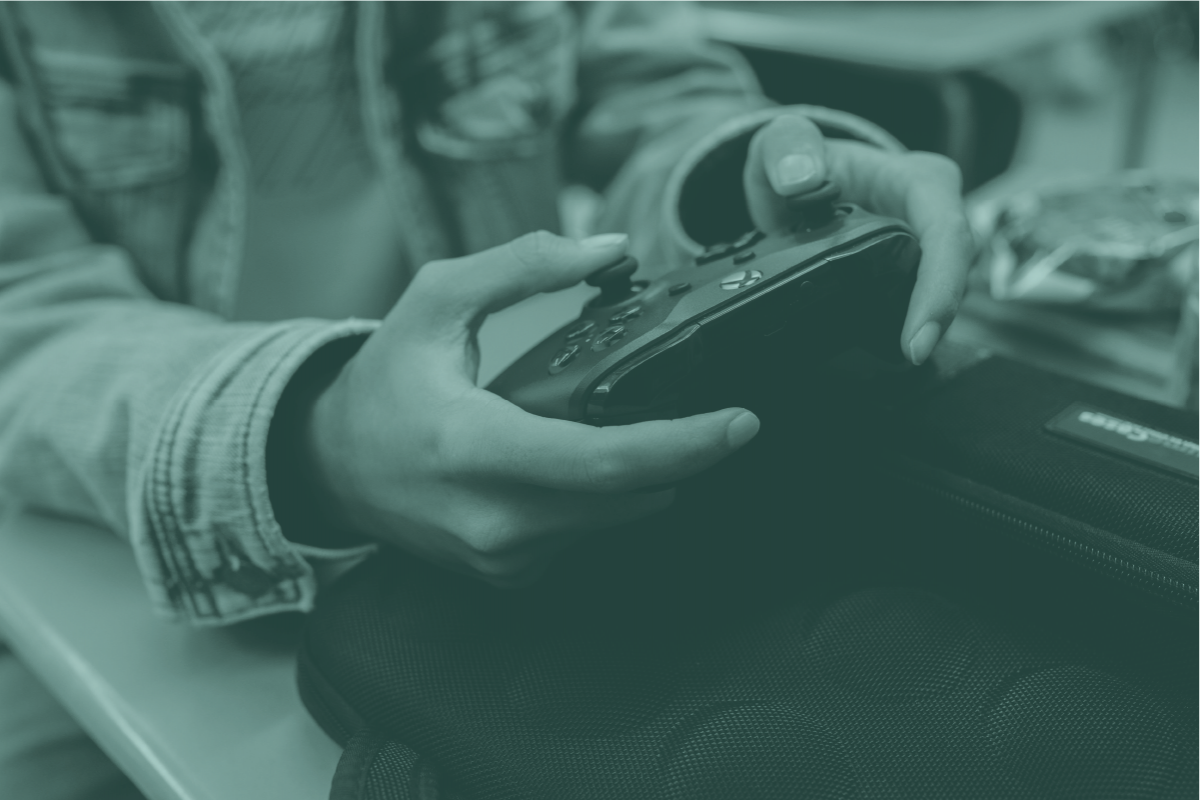 Category:
Learn about the Power of Play at these Upcoming Conferences
June is a busy month here at iThrive! We'll be presenting at the Serious Play Conference, ASCD's 2021 Conference: Empowered and Connected, and the 2021 Coalition for Juvenile Justice Conference. We hope to see you at one or all of these.
2021 Serious Play Conference 
(Wednesday, June 23 to Friday, June 25, 2021)
The Serious Play Conference this year features different tracks and multiple sessions with the common theme of using games or simulations in training and education. Our session on Wednesday, June 23, 2021 from 2 to 3:15pm ET will be presented by Executive Director and Chief Scientist Susan E. Rivers, Ph.D., and Senior Director of Communications Nicole Taylor. Stress Storm/New Norm: How Role-Playing Simulations Can Help will explore how role-playing simulations can be used in the workplace to assist leaders in identifying opportunities for coaching people managers and staff members. 
The ability to practice social and emotional skills such as self-management, emotional awareness, social awareness, and responsible decision-making under stress is necessary for a healthy culture and optimal performance. Being able to observe how leaders perform under stress is a high-value opportunity provided by role-playing simulations. Using iThrive Sim: Lives in Balance, Susan and Nicole will share how a role-playing simulation can be used both to observe stress behaviors, assist people managers in identifying and working with their stress response, and provide opportunities for coaching to improve how staff members manage themselves and others. If this lights you up, register here. 
2021 ASCD Conference: Empowered and Connected
(Wednesday, June 23 to Friday, June 25, 2021)
The theme for this year's ASCD conference is Empowered and Connected. The annual conference is full of sessions that will accelerate your summer learning plans and help get you prepared for the school year. At our session, Susan Rivers will be joined by educators Paul Darvasi and Mira Cohen to present Play to Thrive: A Game-Based Approach to Social and Emotional Learning for High Schools. If you're heading to ASCD, this session will allow you to: 
Walk away with free, classroom-ready game-based social and emotional curriculum and tools to use immediately for in-person and distance high school humanities courses.

Understand how game-based learning approaches align with teens' specific developmental, social, and emotional needs.

Discover a roadmap for infusing core curriculum with playful, tech-supported interaction for high school students' social and emotional growth.
Sound useful for your classroom? Register for ASCD Empowered and Connected.
Coalition for Juvenile Justice (CJJ) 2021 Annual Conference
(Wednesday, June 9 to Friday, June 11, 2021)
The Coalition for Juvenile Justice (CJJ) is a nationwide coalition of State Advisory Groups (SAGs) and allies dedicated to preventing children and youth from becoming involved in the courts and upholding the highest standards of care when youth enter the juvenile justice system. At CJJ's 2021 virtual annual conference, iThrive's Susan Rivers, Transition HOPE's Janelle Ridley and iThrive youth designer Bernardo S. will be sharing a session on Friday, June 11th from 10 to 11:30am ET entitled "Designing Games with Youth Experts to Dismantle Unjust Systems." They'll share the story of youth game designers who created a game called The Run Around to delineate their lived experiences in the juvenile justice system and advocate for changes to it. They'll also share how decision-makers can bolster supports for the well-being of incarcerated youth. You can register for this event here. 
More Ways to Connect
Next month, we'll share the conferences iThrive is presenting at for the remainder of the summer. There are many ways to engage with us, and we look forward to connecting with you.