Category:
A Window into Playtesting with Teens
We playtest to ensure that teen voice in present in the game-based products we create. This week's playtest gave us valuable student feedback on our latest iteration of iThrive Sim: Constitutional Crisis.
This week at iThrive, we had the opportunity to meet teens where they are and engage them in civics education by visiting US history and government classes at North Hollywood High School, Canoga Park High School, and Santa Paula High School in the Los Angeles area. The classroom experience is being developed in partnership with the Reagan Presidential Library. The students offered bright and bold feedback during their playtest of the iThrive Sim: Constitutional Crisis, our immersive game-based scenario in which teens engage in civics education and play critical roles during a constitutional crisis—from government officials to reporters, residents to law enforcement personnel.
Playtesting—the process of gaining insight into whether the game design meets the player experience you are attempting to create—is central to our approach at iThrive.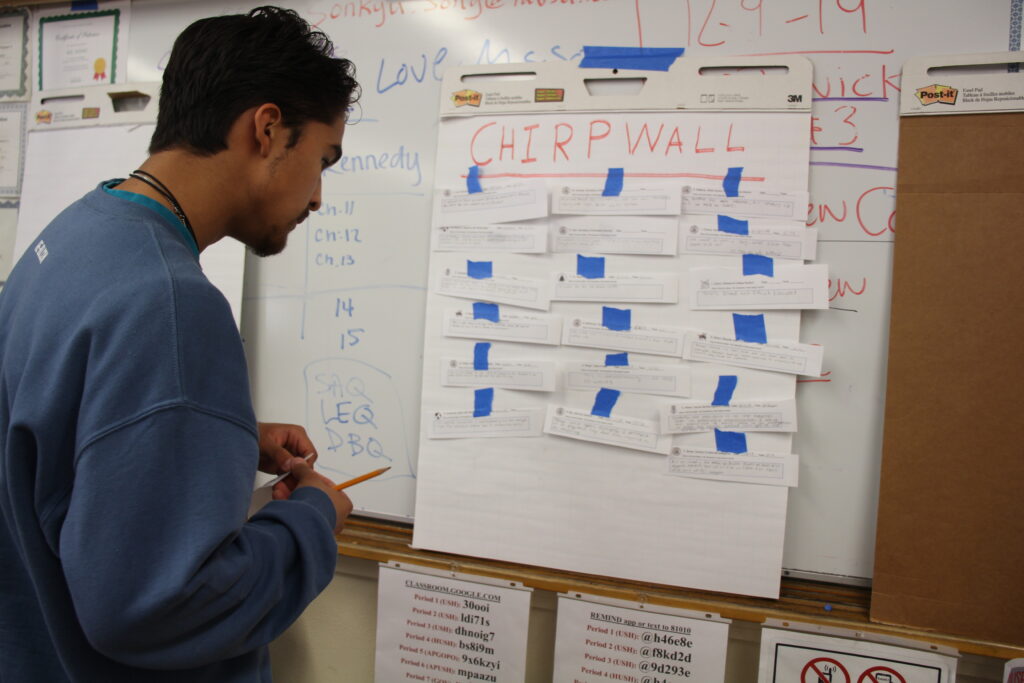 "It's how we make sure teens are at the center of our work," said Jane Lee, Senior Director of Operations and Mental Health. 
For this week's playtest, the students played a paper version of the usually tech-enabled civics education scenario to explore the mechanics of the game. Their feedback provided useful insights on topics such as participant interactions, game narrative and content, reading comprehension, and the physical environment's impact on the game.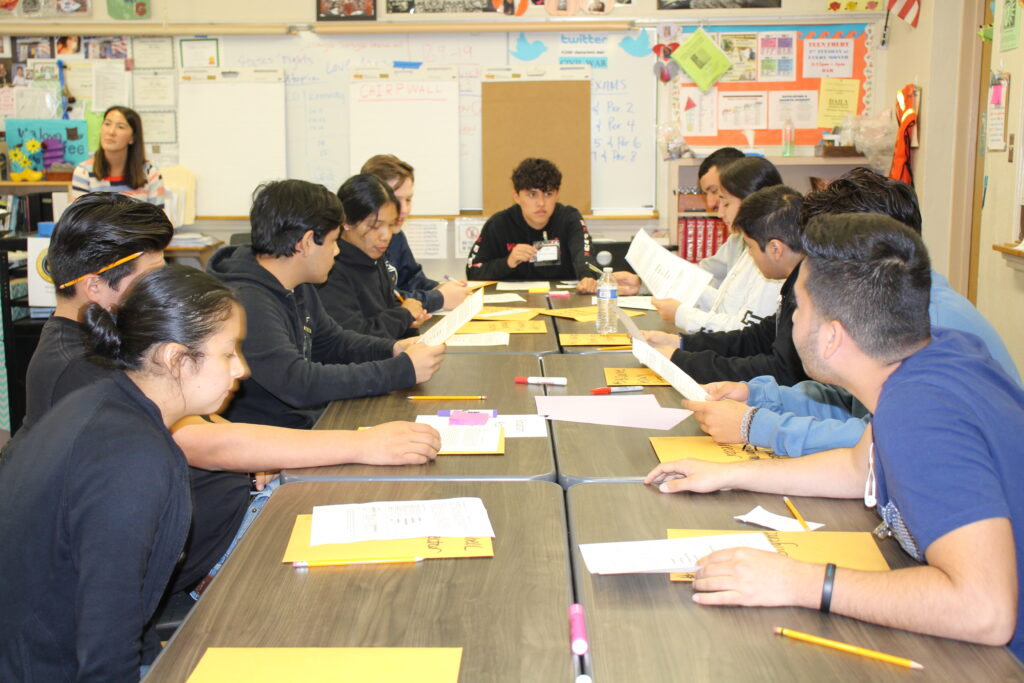 "Paper prototyping allows you to playtest early in the production cycle so you can iterate and make significant changes based on the teens' feedback," said Lee. "By that principle, we are engaging in a form of co-design with teens. It's important that they are part of the design at every stage, so we aren't making assumptions about what they know and what they want to learn."
The civics education, role-playing game, which is in software development, will be available for classrooms in the fall of 2020. If you'd like to playtest with iThrive, please contact us.