Groundbreaking legislation is about to be passed. An international incident is on the horizon. And then, a crisis shocks the nation. The clock is ticking and Americans want answers about who's in charge. Invite your students to step into their roles and find out.
PLAYTEST WITH US
Right now, iThrive Sim: Leading Through Crisis is in the playtest stage of development. Sign up here for a free playtest session with your class.
SIGN UP
Getting Started
Contact us for the documents you'll need to get your students ready to play iThrive Sim: Leading Through Crisis.
Contact Us
iThrive Sim: Leading Through Crisis
invites high school students into the room where it happens. As members of the Crisis Management Team, they will respond to domestic and international incidents during a crisis situation. 
Playing the role of cabinet members and White House staff, students will be asked to make high-stakes decisions, with the fate of the country in their hands during a critical time.
Whether gameplay is virtual or in person, students explore what it takes to:
Respond to a crisis with rapidly evolving updates and unclean consequences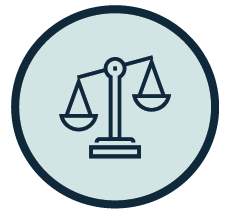 Grapple with competing priorities like transparency and protecting national security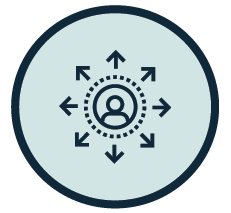 Make decisions and demonstrate sound leadership under intense scrutiny
---
Key civics content
on the 25th Amendment and the executive branch of the U.S. government is brought to life through immersive roleplay. The content is aligned with state and national standards so it fits right into your teaching plan with ease. 

Social and emotional learning
is embedded in gameplay as students have opportunities to demonstrate and refine responsible decision-making, relationship skills, and self-awareness during intense interactions. They draw on their inner resources as they collaborate to keep the government functioning during dual crises at home and abroad.

KEY ACTIVITIES WITHIN ITHRIVE SIM: LEADING THROUGH CRISIS


For high levels of engagement, get your students in the game. Here's what you need to know:
Standards: iThrive Sim: Leading Through Crisis

and its accompanying facilitator and lesson guides are designed to meet state-level high school civics content standards, national College, Career, and Civic Life (C3) Framework standards, and social and emotional learning goals. 

Classroom Set-Up:

This scenario offers roles for six students and takes place across three episodes, which can be completed in two to three class periods.

Curriculum:

Leading Through Crisis

comes with resources and activities designed to support civics and social and emotional learning before and after the simulation.

Tech:

Play takes place on a web-based, device-agnostic platform and is available in any educational space or home with access to WiFi and a 1:1 device such as a laptop, tablet, or mobile phone. It's perfect for both your virtual learning environment and in-person classroom.
Leading Through Crisis was created with guidance and input from subject matter experts and in consultation with primary source documents around historic precedents from past presidential administrations.
HOW CAN YOU GET INVOLVED?
iThrive Sim: Leading Through Crisis will be available in December 2020. Sign up here if you are interested in playtesting this scenario with your students. Contact us if you want to sponsor making it available to others.
---
iThrive Sim: Leading Through Crisis was developed in partnership with the Situation Room Experience.

iThrive Sim has been made possible in part by the National Endowment for the Humanities CARES: Cultural Organizations (Education).
Any views, findings, conclusions, or recommendations expressed in iThrive Sim: Leading Through Crisis web resource do not necessarily represent those of the National Endowment for the Humanities.