MUSEUM OF ME GUIDES TEENS AS THEY EXPLORE AND REFLECT ON THESE CRUCIAL QUESTIONS.
iThrive Curriculum: Museum of Me
is an 11-lesson, game-based, social and emotional learning curriculum for high school English Language Arts, humanities, and media studies classes. In this game-based learning unit, your students will explore their identities and reflect on how they tell the stories of their lives, all while learning core literacy concepts and engaging in deep social and emotional learning.
You'll use Giant Sparrow's video game
What Remains of Edith Finch
as a rich text to guide your students through crucial questions about identity. The game can be played on a video game console or a computer. Here's a look at how the game-based learning curriculum can work in your classroom.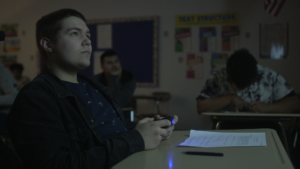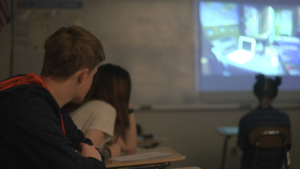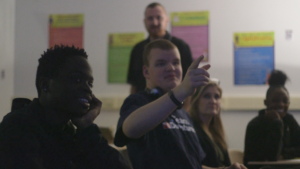 COMPLETE CURRICULUM DEVELOPED BY TEACHERS
iThrive Curriculum: Museum of Me was co-created in partnership with expert teachers Paul Darvasi of Royal St. George's College in Toronto and Matthew Farber, assistant professor at the University of Northern Colorado's School of Teacher Education, and tested by teachers and students across the U.S.
Here are five reasons to use this pre-written game-based learning unit:
It has been optimized for both in-person and virtual classrooms.
It embeds social and emotional learning.
The game-based learning unit is complete and ready to be implemented.
Students engage in deep learning, offering feedback such as, 'I think that games are important in learning as they allow someone to explore knowledge in a way that isn't just reading from a textbook or watching a video.'
The game-based learning curriculum covers core English Language Arts content such as environmental storytelling, figurative language, narrative mechanics such as flashbacks and nonlinear storytelling, personal identity exploration and how artifacts tell stories about their owners, intentionally or not.
AMPLIFY STUDENT VOICE
When your students play
What Remains of Edith Finch
as a class, they'll engage in rich conversations about the complexities of understanding identity, both a character's identity and their own.
Players play as Edith, exploring her home and revisiting the stories of family members. Your students will connect the stories uncovered in the game with elements of their own life stories. They'll examine why some stories—those in the game and those in their own lives—are shared publicly and those that are kept private, all the while unpacking the nuances of how identity forms and narratives are created.  
TRY IT OUT!
Seeing is believing!
Download the unit and try it with your students today! Educators who use the unit can contact us to access professional development videos that offer support for effectively implementing the game-based learning curriculum.
WHAT ARE PEOPLE SAYING ABOUT MUSEUM OF ME?