CREATED FOR HIGH RESOLVES GROUP
SERVICES: GAME DESIGN
COLLABORATORS: AFFORDANCE STUDIOS

High Resolves came to iThrive Games in 2021 with an existing, successful, in-person role-playing game called
C0
2
and a desire to create a digital version that used 
less resources (in-pers
on facilitators, paperwork, etc.) to
 delivering the experience
to young people.
The High Res
olves team
also wanted the re-envisioned game to: 1) make onboarding to its concepts easier f
or players,
specifically complex math charts related to a prisoner's dilemma problem; 2) provide more real time feedback to players, including easy explanations of how they arrived at each outcome; and 3) to be playable in hybrid and fully remote settings. 
iThrive Games worked with High Resolves to translate the
in-person experience
onto the
iThrive Sim
platform, creating
C0
2:
Global Climate Negotiations
. The game expands High Resolves' delivery method into the digital space, weaves in social and emotional learning, and uses iThrive Sim's internationally-recognized platform and real-time features to create an immersive experiential learning experience for young people.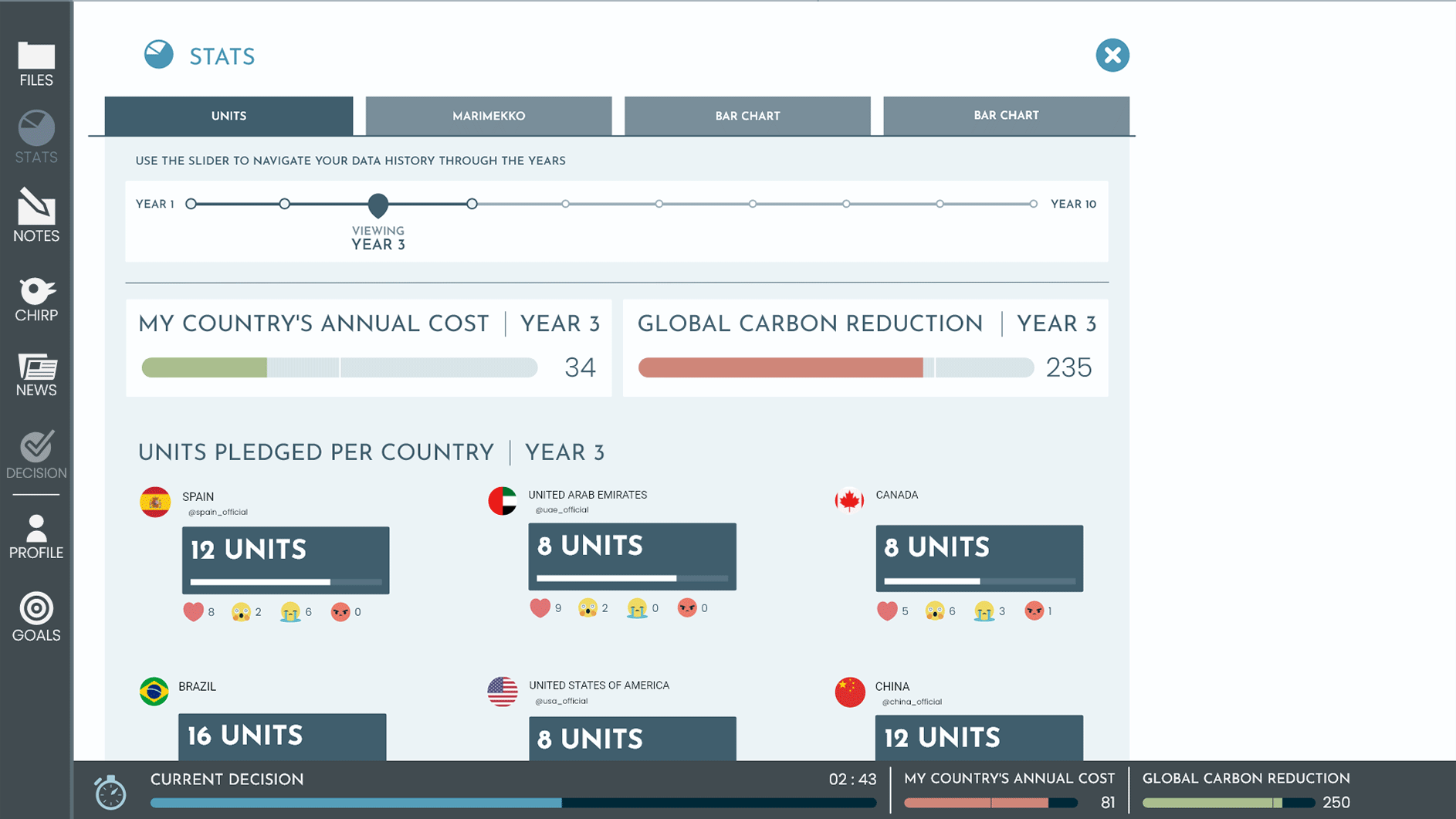 "We wanted to create a similar experience in a digital and remote setting to expand the participant set for that experience. Our collaboration with iThrive enabled us to retain the deeply engaging feel of the simulation while allowing us to run the simulation remotely online. The result is a massive expansion in the number of young people able to benefit from this unique learning experience."
 —
MEHRDAD BAGHAI
, CO-FOUNDER AND CHIEF EXECUTIVE OFFICER, HIGH RESOLVES