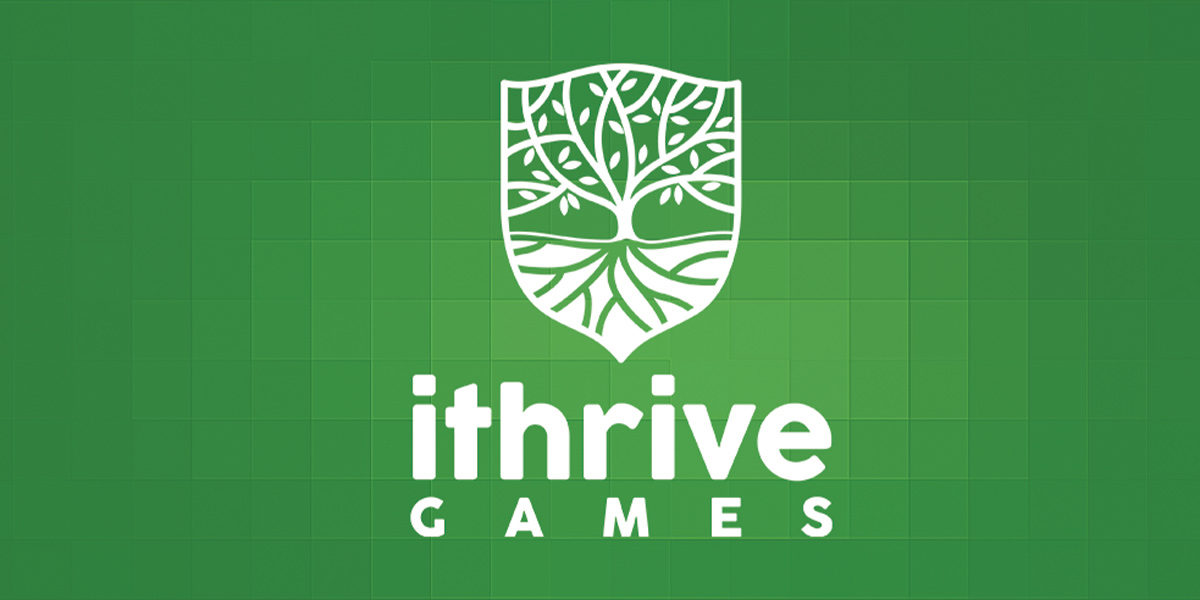 Category:
Constructing Worlds: Where Games, Making, and Meaning Meet
"Watching my son construct worlds in this way reinforced my thinking about the social and emotional learning opportunities that game design presents."
Matthew Farber, our co-presenter at SXSW EDU this year, shares on the power and potential of game design and constructionist gaming in the classroom.
As I reflected on the upcoming session on game design that iThrive staff and I are presenting at SXSW Edu in March, I was reminded of my son. This holiday season, Santa brought my 9-year-old son (and me!) Mario Maker 2 for Nintendo Switch. A twist on the famous side-scrolling platform game that dates back decades, in this version, players can design and play their own Super Mario Bros. levels. The game includes playable game courses as well as a toolkit with blocks, enemies, power-ups, and other game elements that can be added to a grid, played, and also shared online. 
Interestingly, my son was already familiar with the game, including some hidden Easter eggs (one including playing as Link from the classic Legend of Zelda series!). I discovered that my son was already in an ecosystem of youth game design, one of his interests. He has designed game levels in the iPad game Geometry Dash, as well as in Minecraft's Creative Mode, and with Scratch. Regarding Mario Maker 2, he came to the game already viewing levels designed, shared, and played by YouTube Kids' star Stampy Cat. Stampy Cat's YouTube channel, stampylonghead, is kid-friendly and has 9.26 million subscribers. Super Mario Maker 2 - Showing My Courses has been viewed (as of this writing) 882,169 times, so there are many other young people engaging in similar play habits.
Watching my son construct worlds in this way reinforced my thinking about the social and emotional learning opportunities that game design presents, which we'll discuss during our SXSW Edu session.
Constructionist Gaming
This cycle of playing, making, reflecting, and sharing games is known as constructionist gaming. Described in a paper of the same name, and later in the book Connected Gaming: What Making Video Games Can Teach Us About Learning and Literacy, Yasmin Kafai and Quinn Burke build upon and extend James Paul Gee's learning principles about playing good games (i.e., games are a series of well-ordered problems) to constructionist notions posited by educator Seymour Papert. 
Papert's ideas undergird the maker movement as well as project-based learning as a pedagogical approach to deeper learning in, and outside, of classrooms. Papert believed that children learn by teaching (or programming computers). This flipped the traditional paradigm of computers-as-teachers, what B.F. Skinner called Teaching Machines. Papert wrote that children learn through cycles of making personally meaningful artifacts.  
This led me to wonder, what about games that are not like the aforementioned games, with level editors and creative modes? 
Constructionism + Gaming
In my research, some teachers who use games in their instruction, use them as models for experiential learning. Then they have students draw on those experiences to build their own games. They may also have students design projects that are not games. 
This is important because this approach exemplifies good pedagogy: do not assume games are all-in-one silver bullet solutions. Whereas good educational games balance learning goals with player actions, they may tend to be teaching machines. Good educational games may also be task-centered; when the player performs well on one task, they are rewarded with a more complex challenge. 
Good commercial games are different, in that they are designed to evoke emotions from players. When I play a cooperative board game like Pandemic, the game's rules and components create a system that makes us want to collaborate with others. The popular game Untitled Goose Game (my son and I also play on Switch!) evokes humor from players by role-playing as a subversive (and awful goose).
Why Does This Matter?
So, why is any of this important for students, educators, and those who interact with youth? 
As mentioned, good games can evoke players to be creative thinkers and critical thinkers. However, good learning should also involve students making and sharing something personally meaningful to them, whether that is a game or otherwise. In my classroom, I have students play one round of the charades game Heads Up, and then give them project-based learning time to build their own decks of cards. In other words, add Creative Mode to all games — and all experiences for that matter. If a child hears a podcast in class, they can then use digital tools to author and share their own.
In summer 2019, with iThrive Games, we ran Game Design Studio to do just that. Youth played many different genres and subgenres of games, both digital and analog. They used these games as mentor texts, not unlike reading poetry and then referring to poems when writing your own. To learn more about this approach, check out our session at SXSW EDU on March 9th: Teens as Changemakers: SEL [social emotional learning] Through Game Design.