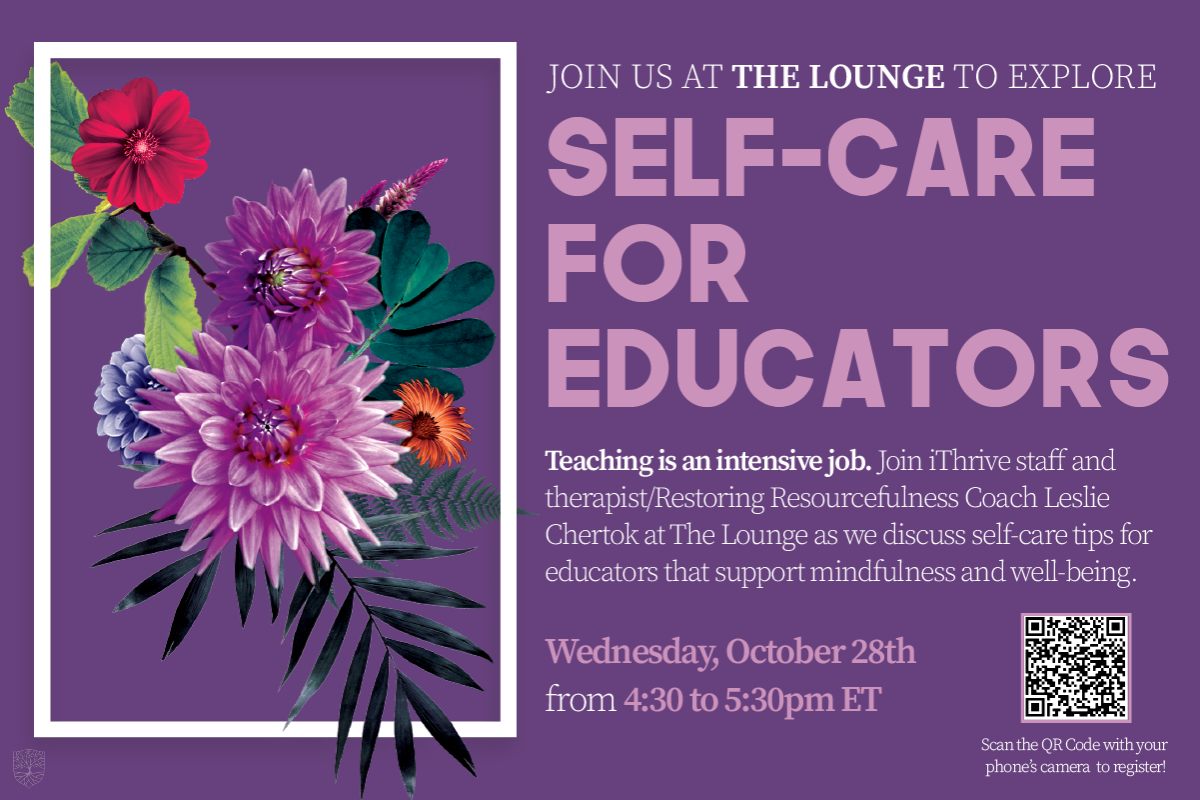 Self-Care Tips for Educators: Discover New Practices at The Lounge on 10/28
Missed our first meeting at The Lounge last week? We've got you covered! Hear from our Executive Director Dr. Susan E. Rivers as she shares tips on how to support emotional awareness in the classroom and get a glimpse of what's to come later this month.
RSVP TO JOIN US AT THE LOUNGE on WED, 10/28!
Thank you to those who attended our first meeting of The Lounge—A Place for Teachers to Connect and Share Ideas. For those who missed it, in our inaugural gathering iThrive's Executive Director and Chief Scientist Dr. Susan E. Rivers shared classroom management strategies for supporting emotional awareness along with self-care tips for teachers interested in incorporating social-emotional practices at home. We'd love to share it with you so we've embedded the video below for those of you who couldn't make it.
What's Next?
Join us in The Lounge on Wednesday October 28th from 4:30-5:30 pm ET. Therapist and Restoring Resourcefulness Coach Leslie Chertok will offer self-care tips for educators. Engaging through online learning platforms all day can leave you feeling a bit drained. Leslie will share a breathing exercise that you can do alone or with your students to support classroom management, and she'll share an attention refresher called Loop of Awareness. Please take a moment to register here. See you in The Lounge!