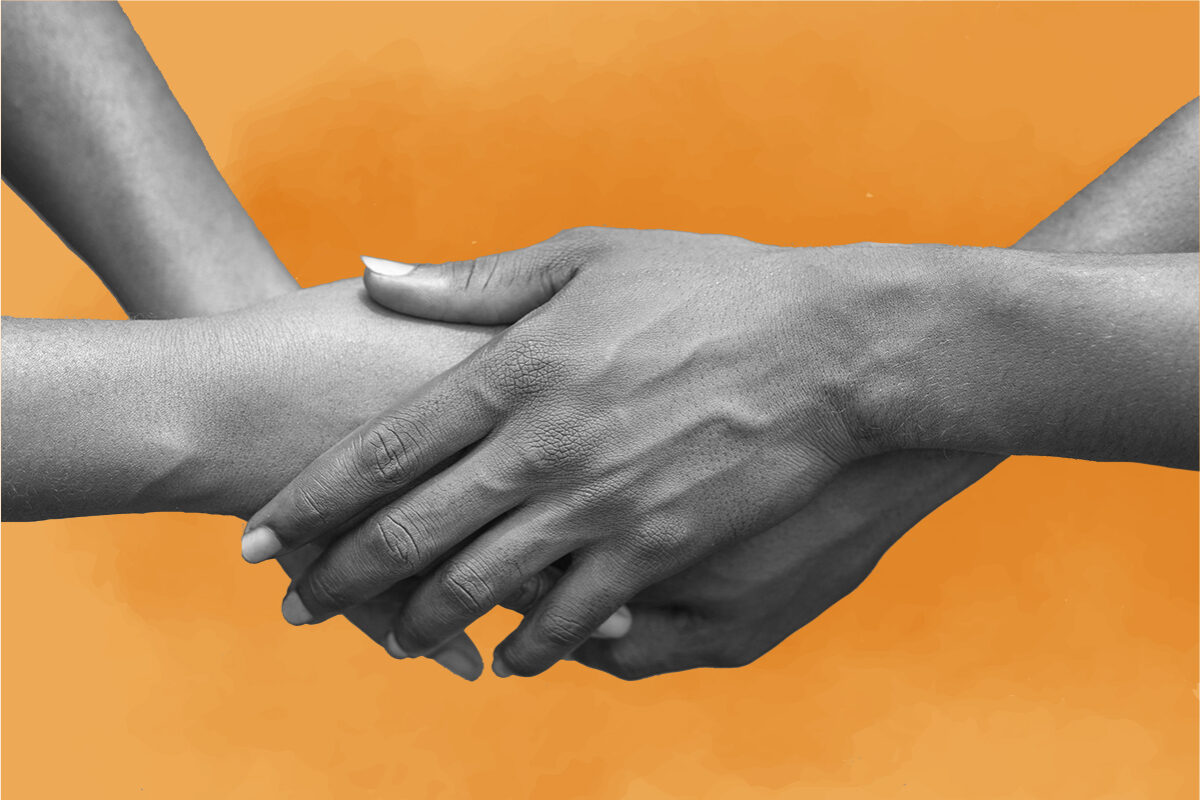 Category:
Creating 'We' and Restoring 'Us' with Civics and Social-Emotional Learning
Civics education that supports community-building, nurtures SEL skills, and preps teens for transformative civic engagement. History teacher Karalee Wong Nakatsuka shares why it's needed.
Transformative civic engagement that truly benefits collective well-being begins and ends with our sense of community. Widening our definition of community requires empathy and connection. How do we create meaningful experiences for teens that support them in practicing this? And how do we support them in recognizing different perspectives, understanding them, and applying that understanding to pursue common goals?
Our answer to these questions lies in the immersive civic learning and social and emotional skill-building experiences we create with and for teens that enlist the connective power of play. iThrive Sim's online role-playing simulation games invite students to take on roles—such as government officials, state governors, or reporters—who must work strategically with their peers to analyze and respond to complex challenges. Collaboration, critical thinking, and connection drive each iThrive Sim game forward as teens practice regulating emotions, exercising curiosity, and making decisions that consider self, others, and the world, developing needful wisdom and practical experience in a safe space.
History, social studies, and humanities educators across the globe have used our game-based approach to civic learning to nurture the social and emotional learning competencies that support transformative civic engagement in their classrooms. In the interview below, one of our iThrive Sim users, Karalee Wong Nakatsuka, an 8th grade history teacher based in Arcadia, California, shares how vital belonging, representation, and community-building are in her approach to teaching history and how iThrive Sim helps support that approach.
Q: Tell me about your passion for civics education. What inspires you, and why do you believe civic learning is so valuable for students?
A: I believe it's very important for everyone to see themselves as part of the whole. When I was in school, I didn't see myself in history, so I wasn't as civically engaged because I didn't see myself as part of the whole. Later on, through mentors, great civics conversations, and learning history through someone who looks like me, I did start to see myself as part of the whole and where I fit into the larger picture. Every Friday, I attend History Matters with Joan Freeman, and it's really helped me to make the connections between the past, and the present, as well as to reflect on how our empathetic understanding of history helps to inform our thoughts and actions as citizens of this democracy. History and civics need to be examined empathetically because laws and rules affect people, government decisions affect people, and voting affects people. I want my students to be able to connect with the past and the present. Representation is important, both in history and in life, and I want my students to see both people who do look like them, and those who do not. I want them to know they have power, responsibility, and that they can make a difference in many small ways, not just when they are old enough to vote. Being an engaged member of society as an 8th grader can mean being nice to a 6th grader, or picking up a piece of trash. Civics needs to be tangible and inclusive, and can be as simple as someone who shows up. 
Q: When teaching civics, what have you seen work really well with students? 
A: I teach in a school district where Asian students make up about 70% of the population. Asian American history, often left out in history classrooms, really resonates with my students, for both Asian and non-Asian students. They need to see both people who look like them to connect and those who don't to understand diversity and inclusivity. I use a global lens in my teaching to help students understand that history is not just American history and decisions that we make in America don't just affect people in our country. History across the globe is intertwined, and decisions we make locally affect people all over the world. 
Q: How has iThrive Sim supported your approach to civics education and your students' civic learning?
A: I used iThrive Sim this Spring and it invited students to learn about the government by participating in a challenging, engaging simulation, where they check public opinion, examine data, negotiate, and make informed decisions. It was great to have the opportunity to do iThrive Sim with all of my classes. There was one class where the group was quite engaged and one student in particular was really taking his job seriously, thinking about how to represent his constituents. That was a really powerful moment, and a great example of the impact of civic learning. 
Q: How have you seen the impact of civics on students long-term or outside of the classroom?
A: My school is in Arcadia, a small city which is in Los Angeles County. A few years ago, there was a controversy when the city council voted to get rid of a basketball court. One council member said he didn't like "the type" of people the court was attracting. Many felt it was a racist argument and the fight to save the court reflected the city's desire to be an inclusive welcoming community for all. Many people, including myself and some of my students, went to the city council meeting where people of all ages and backgrounds spoke about the importance of the basketball court. One of my students got up to speak, basketball in hand, and in the end, the basketball court was saved. Not only was I very proud of my students, but it was a great learning experience and example of civic action.
Q: In your experience, how did civics education change during the pandemic and remote learning? Now that your school is back in person, are those changes still reflected, or are there other shifts that you are seeing? 
A: Students are certainly happy to be back. They are more engaged, and community-building is so much easier in person. When we were remote, I would always keep the chat open during virtual learning to keep the communication going, help them build respect for each other, and ensure they felt heard. Given the circumstances, it worked well, but now we have in person weekly community circles where we do check-ins and shares. There are some students who are behind, and there are subtle differences in their skills, but we are working together. I have a cube-shaped microphone that I throw around to whoever is speaking. It's a great way to literally amplify student voices and ensure their peers are listening. We all want to be heard, so I want them to feel that their voices matter. In the day-to-day, it's easy to get caught up in content and forget to create community, and forget to talk to students. There isn't always an obvious community or 'we' in America, even though we all need that. This makes it easy to 'other' people, but also all the more important to create community with students.